It's
Muffin Tin Monday
! I just finished walking the
Twin Cities Breast Cancer 3-day
, so I am sore, I have blisters, I am sunburned, and two nights sleeping on the ground in the cold was a bit less than restful. I also have no idea what today's theme was supposed to be! Hubby fed the kids lunch (great guy that he is, he took today off so I could sit at my computer and watch movies and rest.) And he didn't serve them in muffin tins.
BUT! I served them a plethora of Muffin Tin Meals last week, so I have one to post anyway!
Here it is, Muffin Tin Monday (served last week, not on Monday), Mini themed!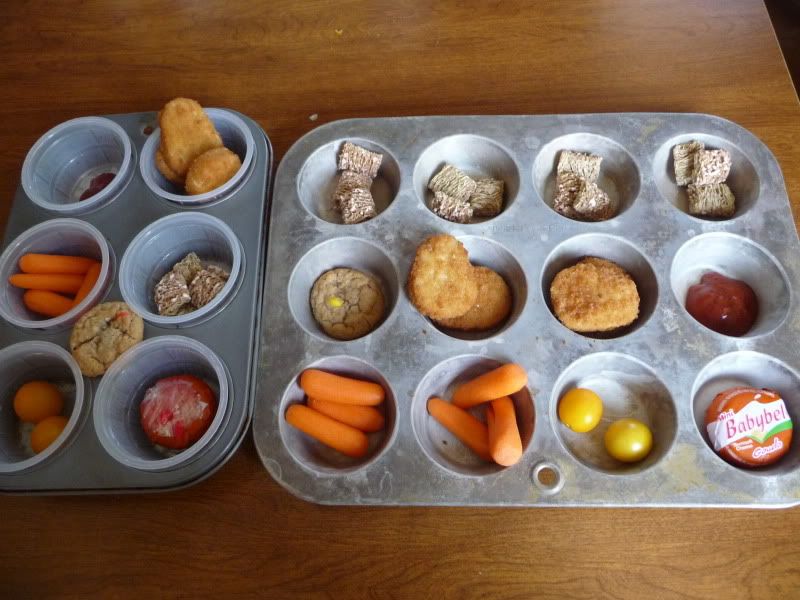 Here is Kutey's: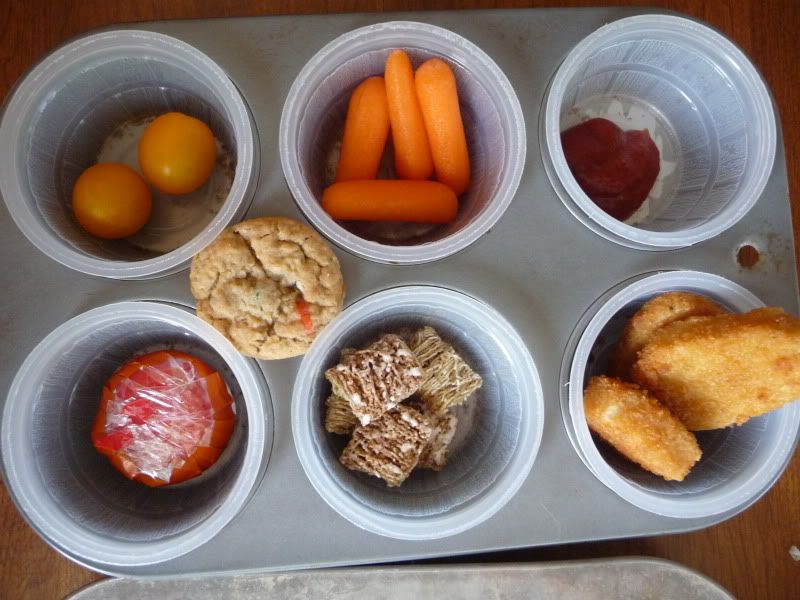 Top: Mini (cherry) tomatoes, Mini (baby) carrots, pizza sauce for dipping (love pizza sauce in a squeeze bottle!)
Center: mini (bite-size) monster cookie
Bottom: Mini (Babybel) cheese, frosted Mini wheats, Mini chick'n (nuggets)
And Kiddo's: