I'm linking up to
Book Sharing Monday
again. This time I want to share a book Kutey received as a Christmas gift from her cousins in South Carolina.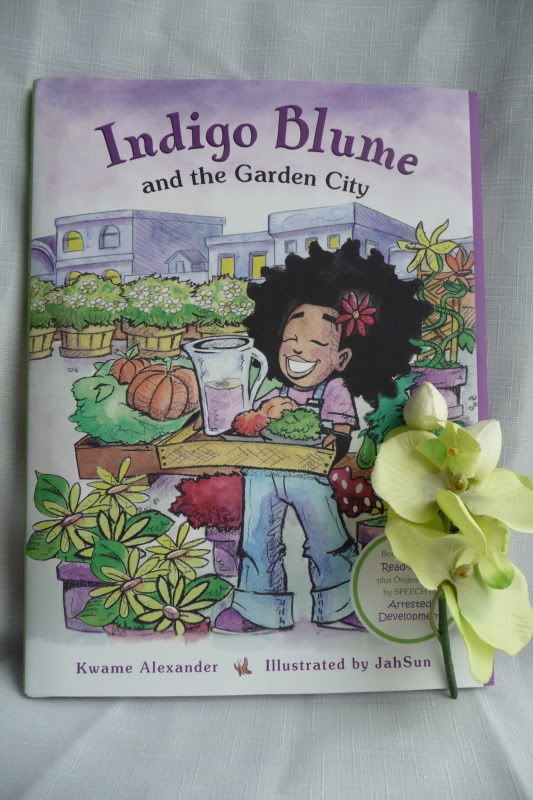 Indigo Blume and the Garden City
by Kwame Alexander and illustrated by JahSun is a fun story about a spunky girl who decides to try to make her city better by cleaning it up and planting a rooftop garden, even though most people think she can't make the city any better. It is a great story of perseverance. The illustrations are beautiful and the text has a great rhythm and flow, which makes it fun to read!
I don't know how widely available it is, but if you can find it, it is worth a read!
*The opinions expressed here are mine
. I received nothing in exchange for this review. I simply like the book!