I'm trying out something new on the blog, a weekly wrap-up. I have seen these on
other blogs
, and since I seem to forget to blog sometimes, having at least a once a week summary will help me when I go back to see what we did when! It may take me a few weeks to get a format that I like, so the first few might be rough!
This week was a slow one. On Monday, the three kids I babysit came. I started feeling ill in the middle of the afternoon, but managed to convince myself I wasn't really sick until about 15 minutes before hubby got home. Then all bets were off.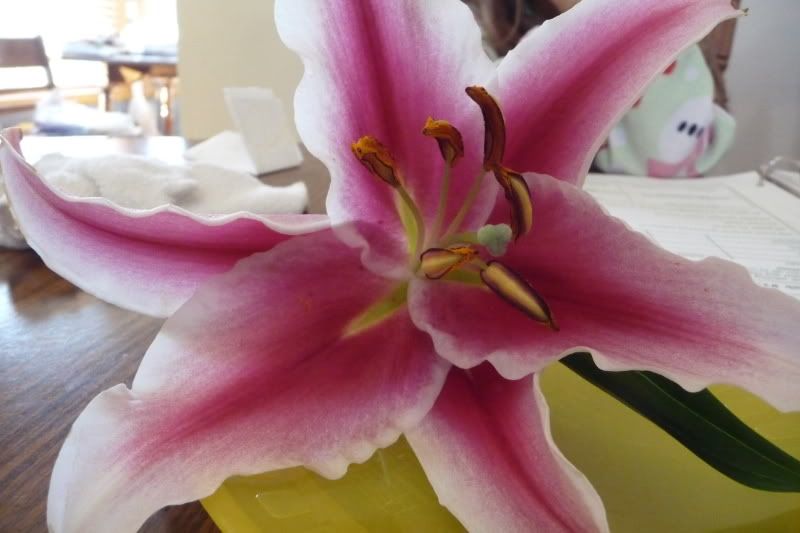 I was feeling better on Tuesday, but my lovely husband still stayed home and took care of me and the kids and even did school! They did a flower dissection for science and read about Ashurbanipal and the Assyrians. Then they made Assyrian siege towers from LEGOS. Kiddo loves when our history project involves building with LEGOS. It combines 2 of his favorite things!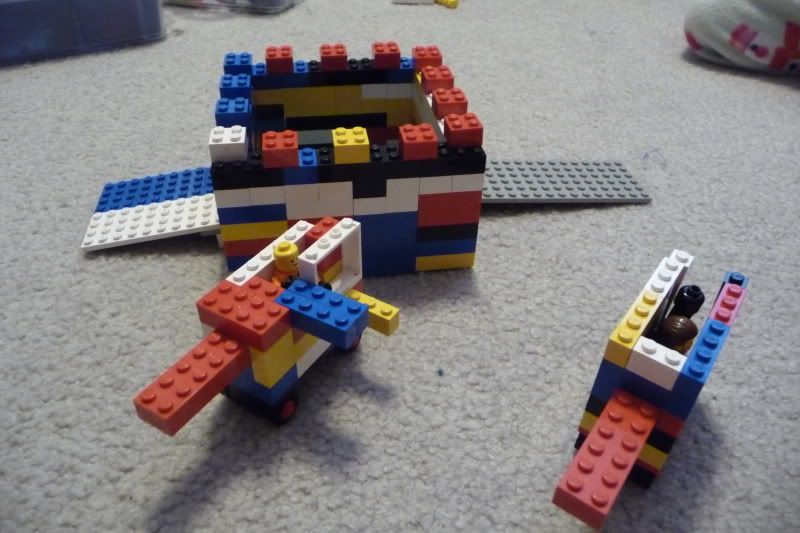 Kutey also spent some time making a beautiful flower pieces collage for me! I wish I had photographed it when it was fresh, but alas, I was not feeling well enough.
Wednesday Kiddo woke up with the crummies. It was a day spent watching too much TV and trying to recover.
Thursday everyone was feeling better, though Kiddo and I were still a little tired and weak (why is it that kids bounce back so much faster than adults?!). We got through our math and Explode the Code, then spent time on individual relaxing things. Kiddo played LEGOS and Kutey created a paper bag puppet (all her own idea, she found the bag and knew exactly what she wanted to do with it!).
Today (Friday) we have managed to get mostly back to our school flow! Math, Explode the Code, independent reading, read aloud, and science have all been done! The lab part of our science lesson (which is on seeds) will have to wait until tomorrow, since I forgot to soak the beans for the lab last night. Oh well! I don't foresee us going anywhere tomorrow anyway, so there will be time for science lab! We will be making books for Ashurbanipal's library tomorrow, too.
Today is also Daddy's birthday, so we will be making and decorating a cake and wrapping up a few gifts. It is always tricky to find things to get for him when his birthday falls this close to Christmas, but this year I managed to divide things up a little better, so he will be getting some things I hope are fun!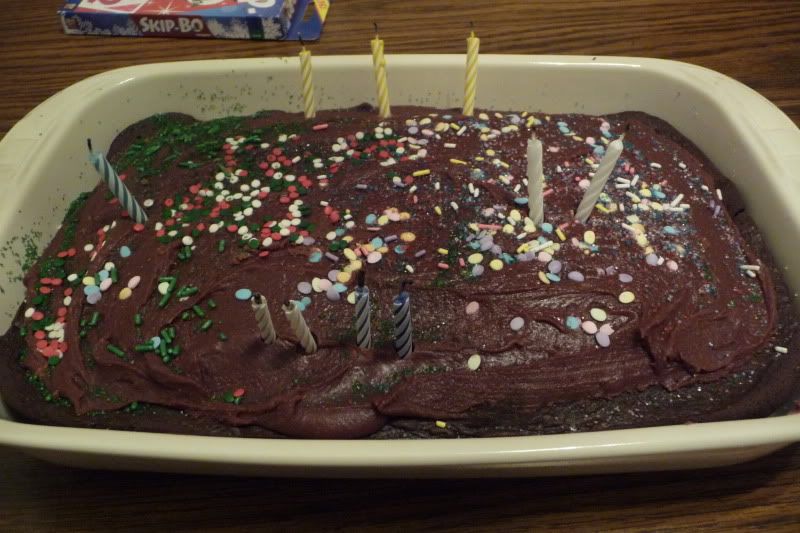 Curriculum-wise, Kiddo finished up
Explode the Code
4.5 this week, and we did the wrap-up there. We'll move into 5 next week. We hit division in math, which he tore through. I love it when it clicks for him! We did Unit 25 in
R.E.A.L Science Odyssey--Life Level 1
. We are skipping around a bit and working backward some because there is no possible way I can dig worms or release butterflies in Minnesota at this time of year. It seemed that after covering the human body there were several units that required outside work, just as the weather here made outside anything impossible! So our ordering is a bit creative. We worked through Chapter 16 in
Story of the World, Vol. 1
. Though we have read the whole book more than once, we are working more activities in this time through.
That was our week in a nutshell! Read what other homeschoolers have done at
Weird, Unsocialized Homeschoolers
!