After reading
The Hero and the Minotaur
, Kiddo determined that he needed to build a new maze for the story. The picture in the book had a maze on different levels; Kiddo's
original model
was only one level. The book is also much more detailed from the beginning, so Kiddo wanted to add more to the scene.
He started by making a ship, because Theseus sailed from Athens to Crete.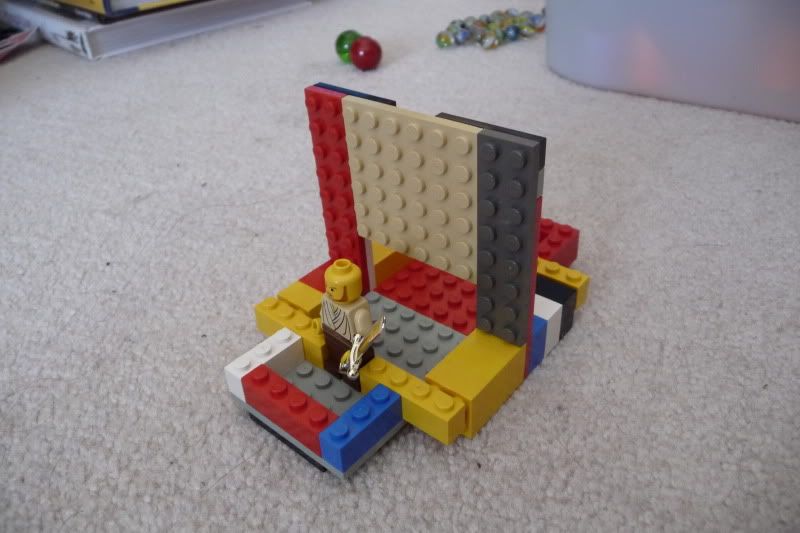 He also built the bronze statue that guards the entrance to the port.
Finally, he and Daddy built the maze.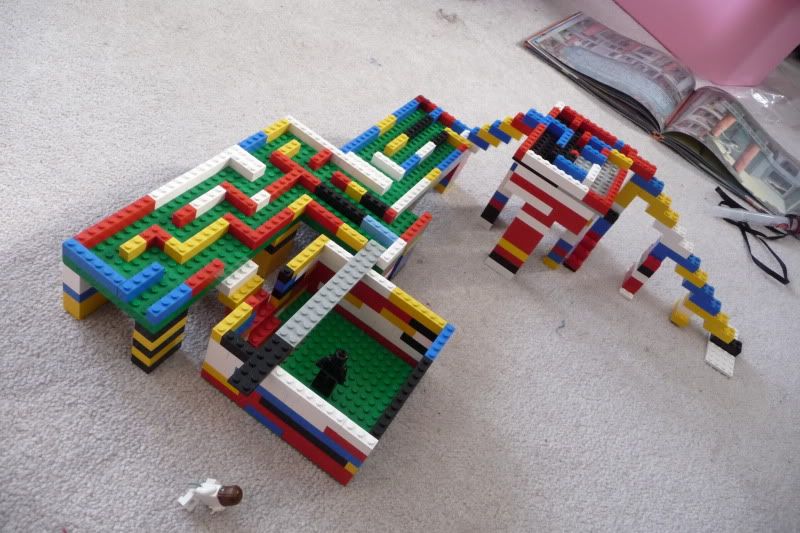 Much more involved than the previous model.
He even included the princess in this model, if you look carefully, you might see her! That was, of course, Kutey's favorite part.