It's Monday again already! There is no theme this week for
Muffin Tin Monday
, so I created my own. May I present: Circles and Sunshine.
I had the circle idea, but once I put it all in the pans, the colors reminded me of sunshine, which we are greatly lacking again today.
Here is a close up of Kutey's: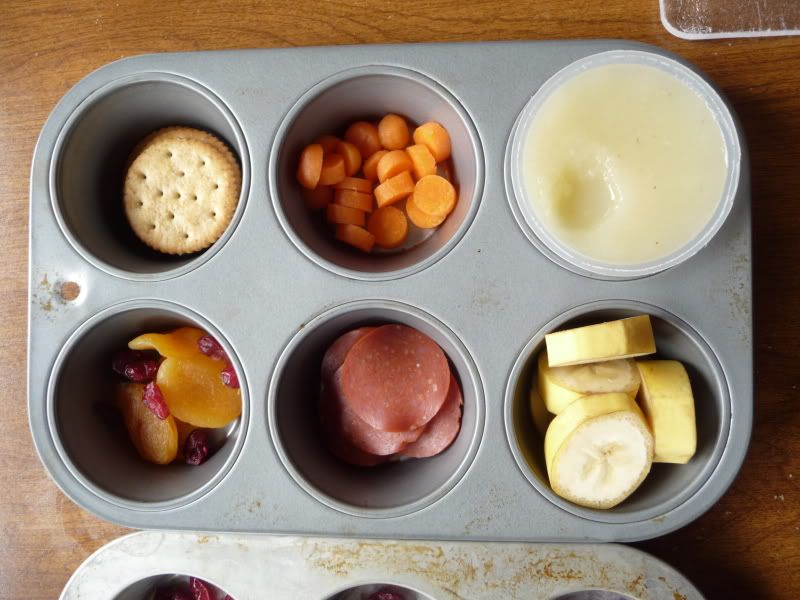 And a close up of Kiddo's: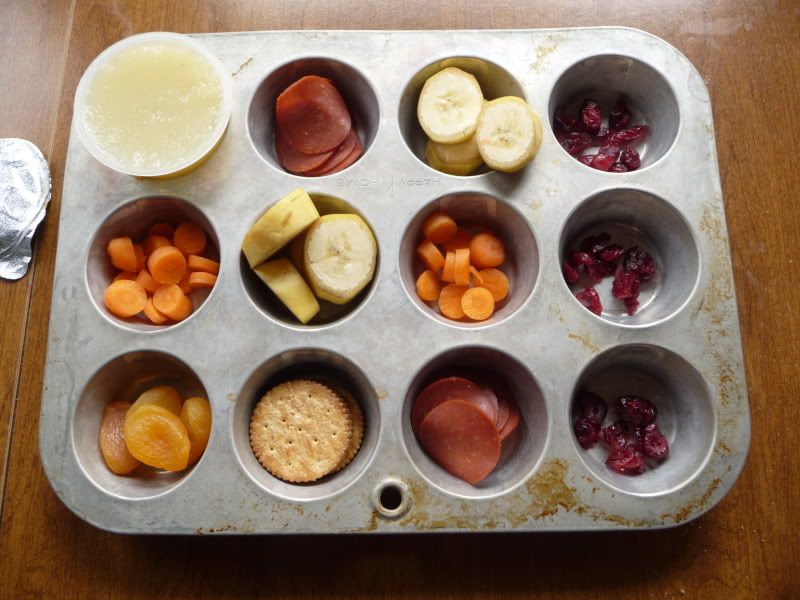 This is such a fun way to serve lunch. The kids are really enjoying it. Kiddo perked up when I said it was Muffin Tin Monday. He asked what we would be eating today. This one was a little heavy on the fruit, so if we do circles again I'll need to add some other items. If I had planned ahead, I would have had sliced hard boiled eggs. Maybe after Easter. The kids really enjoyed the rainbows last week, so I am betting we will do that one again.
Hope your day is full of sunshine!