I like to make lists. I like to find resources. I just don't always follow through on my plans! As a mentor of mine once said, "A list is just a suggestion of what could be done until something better comes along!" I tend to follow that philosophy. In homeschooling, however, there are times when I need to plan. While I was without computer this weekend (hubby and Kiddo took it over to use
Lego Digital Designer
. It's very cool, but it left me without computer for the better part of the weekend!), I started jotting things down for school. I went through a stack of books and listed a bunch of things I wanted to do. So this is currently what my planning looks like: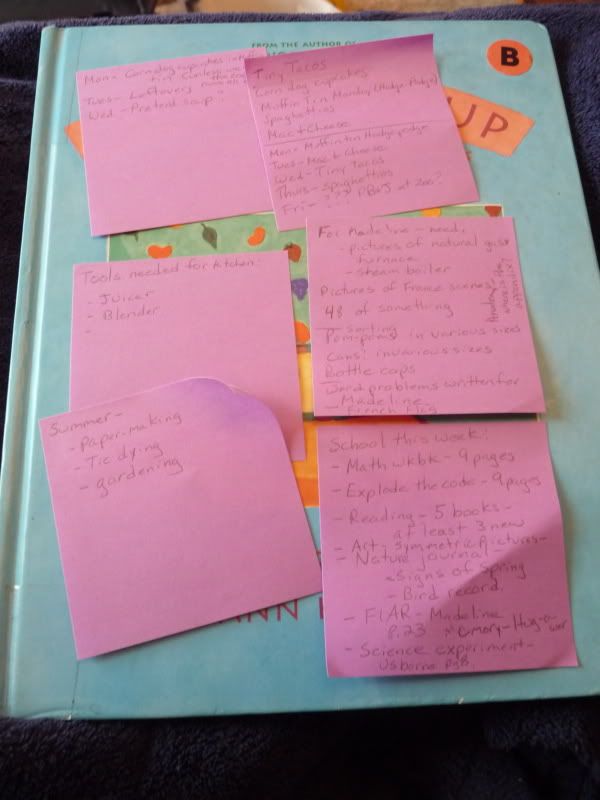 Now, I just have to implement....
Maybe I should reconsider those
workboxes
...for me, not the kids!