I am trying a new linky this week--
Book Sharing Monday at Canadian Home Learning
.
Last week when we were at the library for the
Homeschool Science Series
, I picked up a few books to go along with our study of Theseus and the Minotaur. This was one of the recommended books.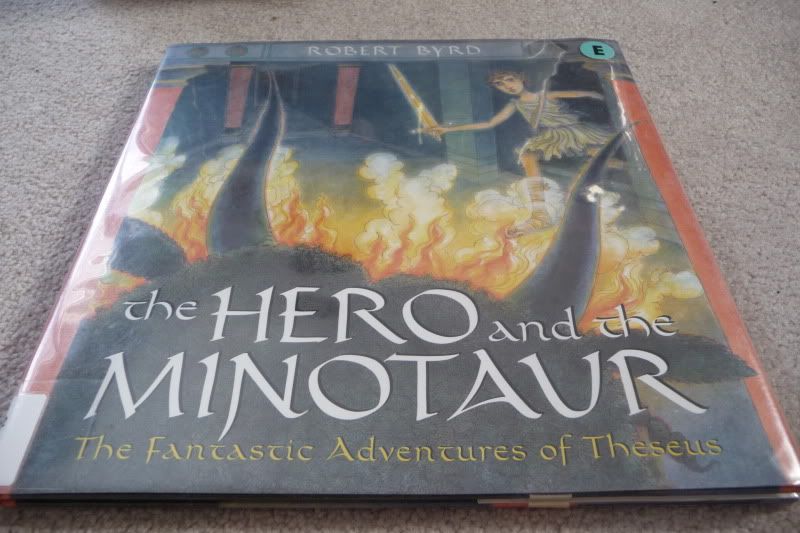 The Hero and the Minotaur by Robert Byrd
.
It deserves its reputation. It tells the story of Theseus and the Minotaur, but it does more than that. It starts when Theseus is born, it continues through his life up to and beyond his defeat of the Minotaur and his crowning as king. It also covers the story of Daedalus and Icarus, which we hadn't read about in our history book. The pictures are well done, too. The picture of the Minotaur's maze inspired kiddo to create a whole new maze out of LEGOS (pictures and post to come!)
The best test of this book, though, was the fact that Kutey recited the story (with great detail and accuracy) to Daddy after hearing it read only once. That is a great book!