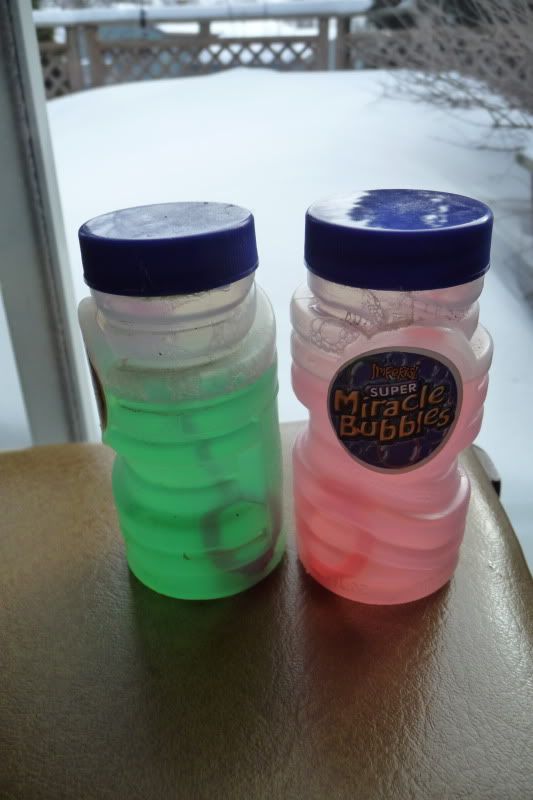 Blow bubbles of course!
It was -25 F (-31 C) this morning. One of those days when you are happy to be a homeschooler and not need to leave the house! It is just plain cold. Thankfully there is no wind, so the wind chill isn't bad!
When it gets this cold, though, there are some fun science things you can do! I was reminded of them when I opened my email and found this video, sent by my brother-in-law, made by a guy he knows:
His worked really well! So we gave it a shot. It is so cool to see that cloud form, and then drift away! We tried it maybe 5 times. It has to be really dry for this to work; when it gets this cold, it is usually pretty dry, too!
You can read
why this works here
.
From that video, I found this one from my local news this morning. Minnesotans are a little weird when it comes to cold like this--we have to find new things to do!
It reminded me of BUBBLES! Who could forget BUBBLES?!?! I love bubbles in the summer, and they are just as much fun in the winter, really! I tried to get descent photos of a frozen bubble, without much luck. This is the best I could get: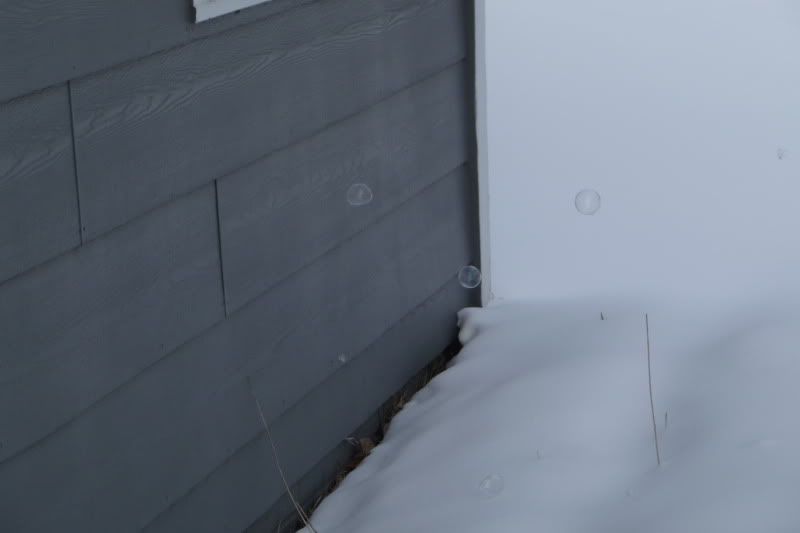 Not great, I realize. You can see how the one bubble is flattened on the bottom in the first picture.
This is a crushed frozen bubble. We witnessed a few rolling on the snow, too, which was neat. This was a short-lived activity, however. It was really too cold for us, even just blowing the bubbles from the doorway! Of course, we could have put on our coats...
If you live in the frozen northland, these are really fun activities to try! If you live in a warmer area, well, I guess you'll have to watch the videos and enjoy that you can feel you fingers and toes!