I loved the idea of making books for Ashurbanipal's Library to go along with Chapter 16 in
Story of the World, Vol. 1
. We have talked about libraries before, when we studied
Ben Franklin last spring
we learned about the invention of the lending library. Learning about how libraries in general came to be was another piece to the puzzle.
We made our books on Monday when I had extra kids, so I put together five books. If it had been just my kids, I likely would have made kiddo do more of the folding and punching. In the interest of flow, however, I did that part first, while I was sitting at the table with the older two doing their math and writing.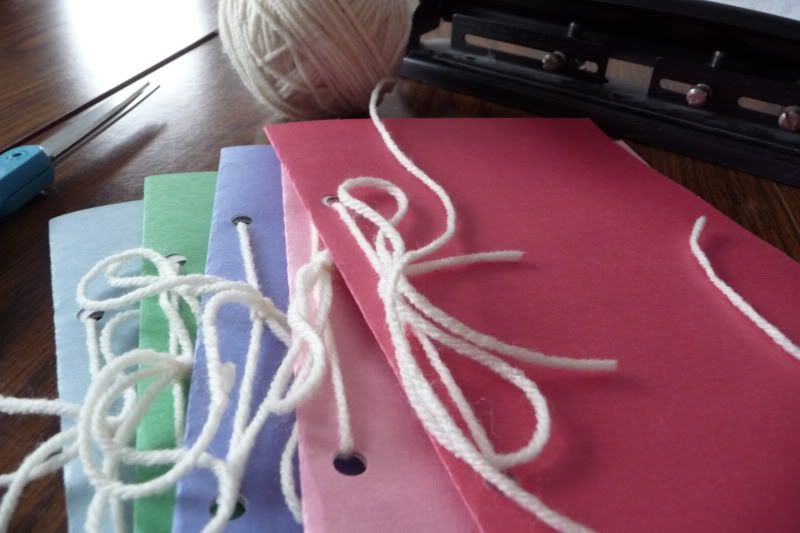 Because the other 3 aren't there when we read the chapter (usually), I summarized who Ashurbanipal was and why we were making books. We also explained that he was the first to pull writings together into one place, or to compile a library.
Then I gave the kids each a book and they had at it. The younger kids were done quickly. The older kids spent a bit more time. S wanted to leave a few pages blank so she could add to it later. L folded his book into a tiny square because it was a secret book with a page for you to sign each time you read the book. Kiddo made a dragon manual*. Kutey's book was about machines.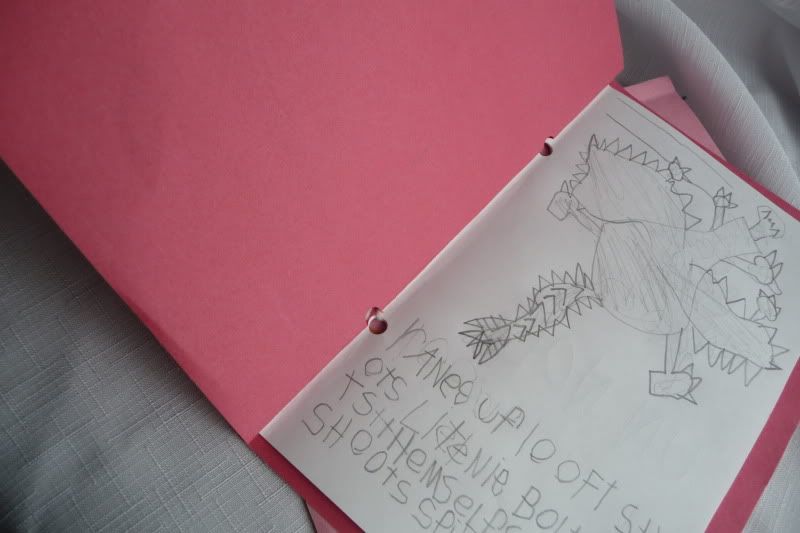 I
LOVE
that this activity had Kiddo actually writing something. Yes, his writing needs work. Yes his spelling needs work. But he actually wrote it without being asked. Everyone else just drew pictures. He wrote in his. I made sure to compliment him on it, to tell him how much I loved it, especially the first page where he took his time and wrote a lot.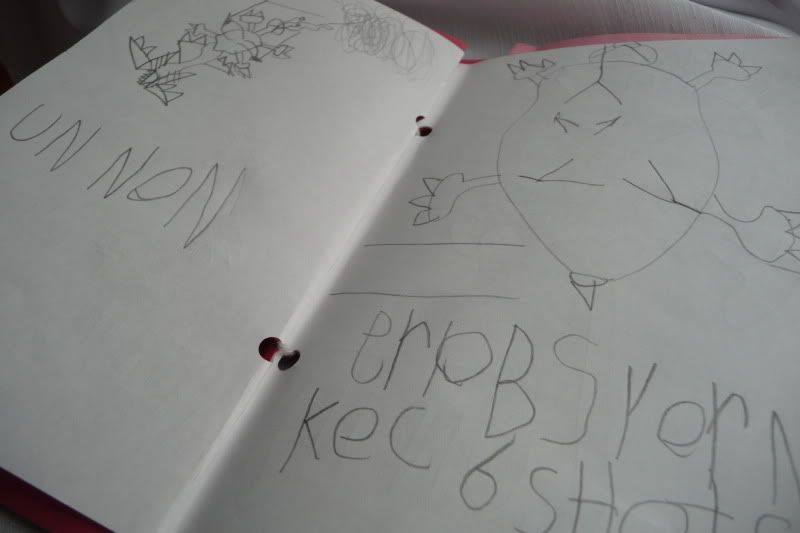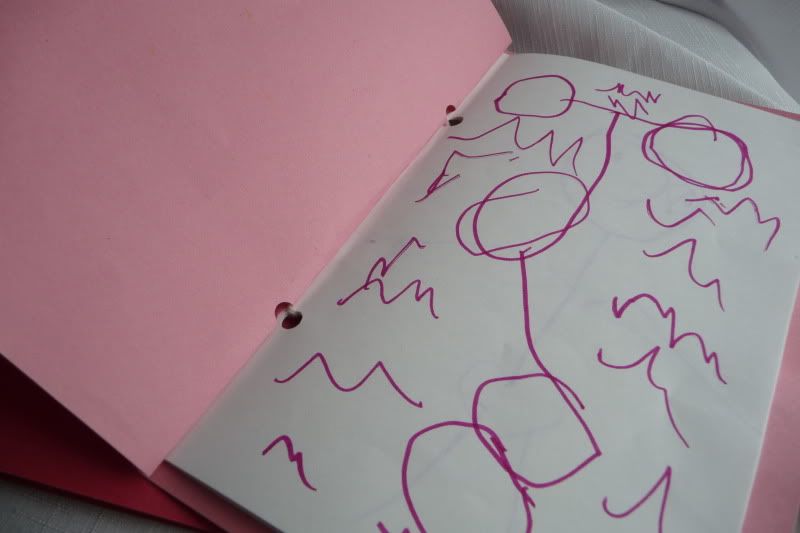 I also
LOVE
that Kutey was excited about this activity! She really put some thought into what she was drawing. She can tell me all about the 2 machines in the book, but I especially like her drawing of a person reaching for the machine.
*We recently watched
How to Train Your Dragon
. Hence the interest in dragons. A nice break from Star Wars! It was a fun movie.