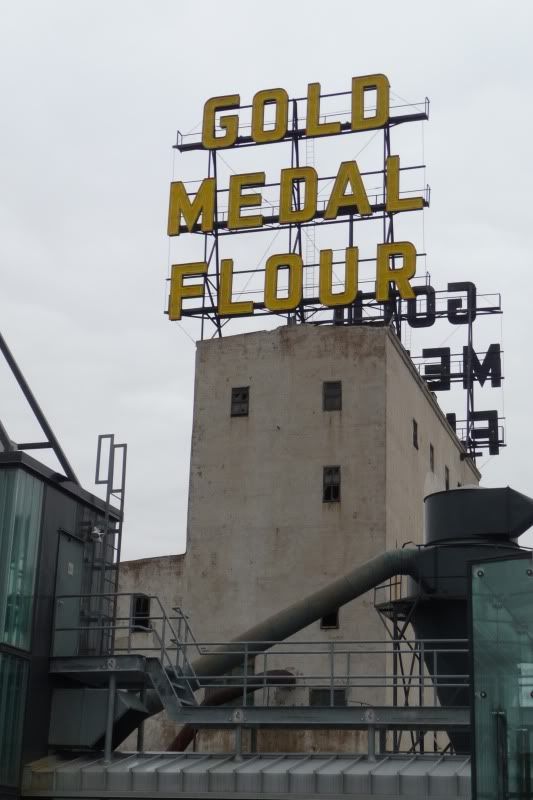 We visited another historical site/museum today! Kiddo's fascination with history is teaching me a great deal!
Today's outing was The Mill City Museum, a museum "built into the ruins of what was once the world's largest flour mill." The mill closed in 1965 and was all but ruined in a fire in 1991. I remember the fire, it was obviously huge news--it was a huge fire. Thankfully, someone saw the historic value of the building and made it into a museum. Mostly it was destroyed, but there are still pieces that are valuable and they have done a great job of making it into a museum. They brought in items to round out the history, too.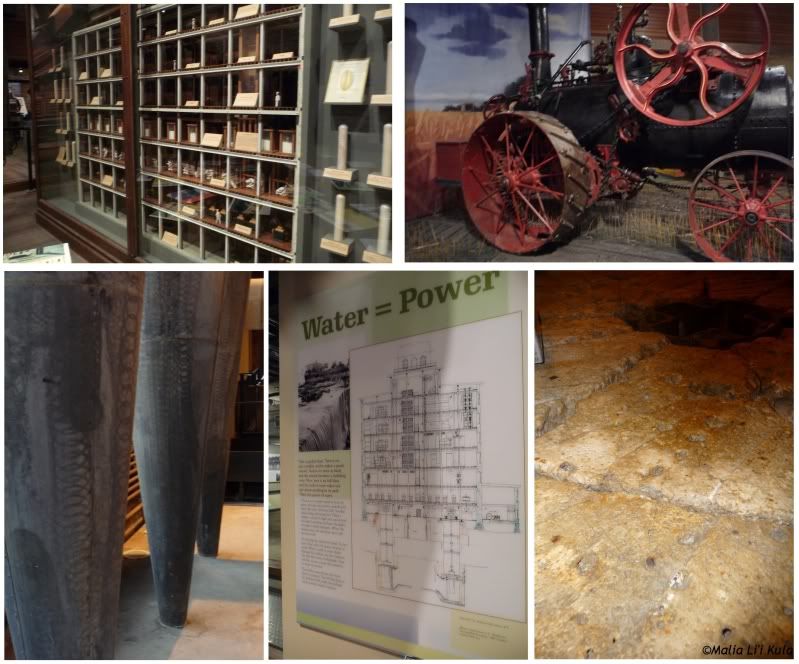 There is a kitchen where they do cooking classes for field trips, and a water lab where they explain how water was used to run the mill through interactive water tables. We didn't participate in the kitchen activities, but we did have time in the water lab. It was very cool.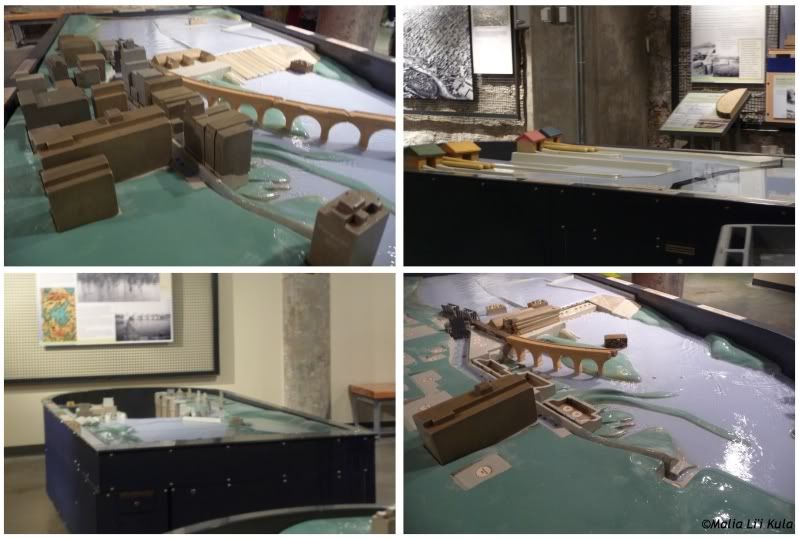 It was, however, one of the few times with a homeschool group where I felt the groups were poorly divided--but it was entirely our own fault. Our group had one child who was considerable older than the rest. She really wanted to direct the other kids. Given that everyone else was younger than Kiddo, they had a little bit different idea of what they wanted to do and how they needed to do it. There were a few moments of frustration, on both sides. It was OK, but could have been better. The kids really did enjoy it, for the most part.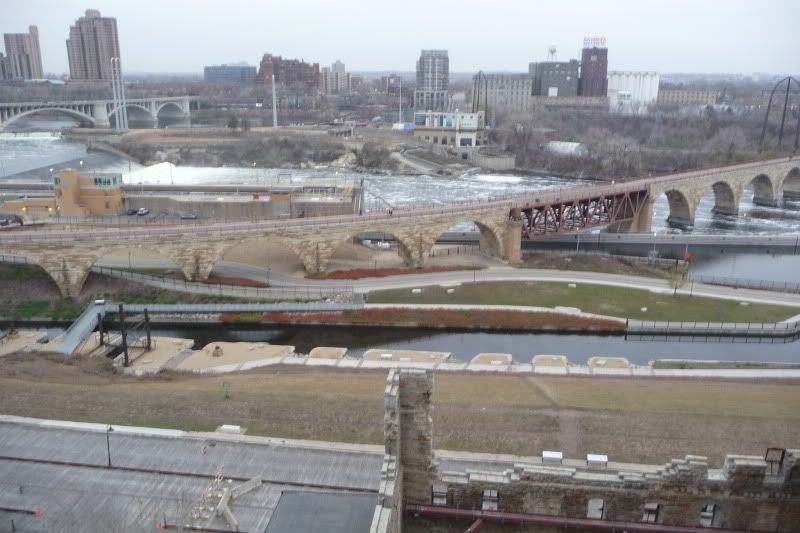 The highlight of the visit is the "Flour Tower," a media presentation in an elevator that culminates with a visit to the 9th floor roof with breathtaking views. It was fabulous.
Kiddo, of course, wants to go back. We read as much as we could, but we took the train in and I wanted to get back out before we hit too much of rush hour, when the train is much more crowded. We'll have to find another time to go, so he can explore more.