Today we went to a local historical site, the
Historic Sibley House
in Mendota, where they were hosting a kids archaeological dig. For $2 per child (reduced to $1 for members, which we are), you got a bucket, a trowel, and a record sheet. Then you could go and dig your assigned square foot in a gridded box of dirt with treasures buried all the way through to the bottom.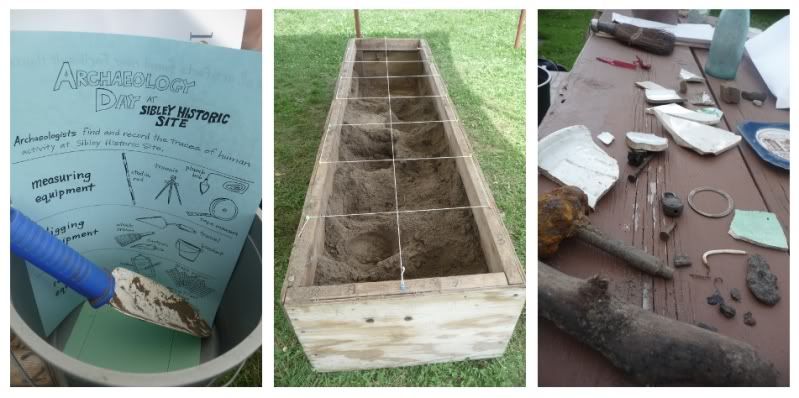 I have been planning to create a dig for Kiddo and Kutey, but I haven't gotten around to it. I still might do it, but this was such a great opportunity! The kids were so excited to find each treasure. Kutey was rewarded early with a plate (which she insists was a picture because of the picture on it) in nearly perfect condition. Kiddo's favorite find was a beautiful old glass bottle.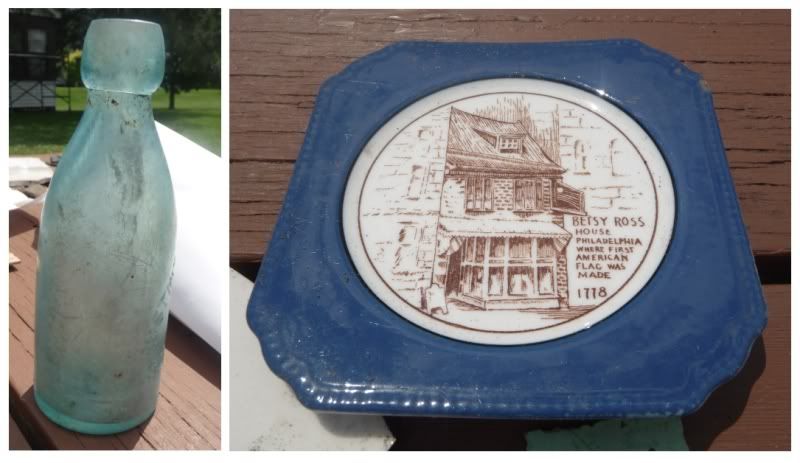 They also found lots of pieces of dishes, a lock, a piece of a tail light, plastic baseball player, a piece of burnt wood, charcoal, a door knob, and a few other things. The kids really enjoyed the activity. And we managed to almost get away before the rain started to fall...almost.