We had a busy, BUSY weekend, followed but what should have been a busy week. Unfortunately the busy weekend led to illness (seriously, can we just be healthy for a while?!?), so our week became much less busy.
Saturday
was Kiddo's birthday, so the day was all about him. We went to the George Washington exhibit at the
Minnesota History Center
(it closed the next day--just made it!), out to lunch at P*rkins, home for some gifts, LEGO play, and "
How to Train Your Dragon
," the movie. We had "biggie pancakes" (Swedish pancakes) for dinner followed by marble cupcakes with chocolate frosting and sprinkles. NUM!
Sunday
we had a family party for Kiddo. More cake was consumed, more presents opened, and more fun had! And Kiddo got his hair cut. A lot. I think there was more hair on the floor than there was left on his head! But it will be much cooler for summer, which was what he wanted.
Monday
was an extended family picnic. My aunt was in town from Florida, so my dad hosted a family picnic. It was so fun to see people I hadn't seen in a while! And the food! Oh the FOOD! 5 kinds of salad and 5 kinds of dessert. Really, I could have gone without a main course!
Tuesday
I was feeling just drained. Hubby left for a business trip in the morning, we had been on the go for three days straight, and our regular Tuesday gathering was a bit of a drive away. Normally that doesn't bother me, but this time I just couldn't see it happening. Turns out it was fortuitous, since Kutey started complaining that her throat was sore about noon. I did the "strep or not strep" debate for a while, and settled on not strep when she started to get stuffed up. We managed to get through the school basics, but not much else.
I cancelled our
dentist appointments when Kutey started complaining of a sore throat. Not knowing what was going on, I wanted them to be able to fill the spots if possible. That meant
Wednesday
was a home day, too! We did a few school things, but not much. My sister came out in the evening to stay with the kids so I could attend a Bon Voyage party for my friend A who will be summering in Ireland. My sister also made us dinner. She is a great sister.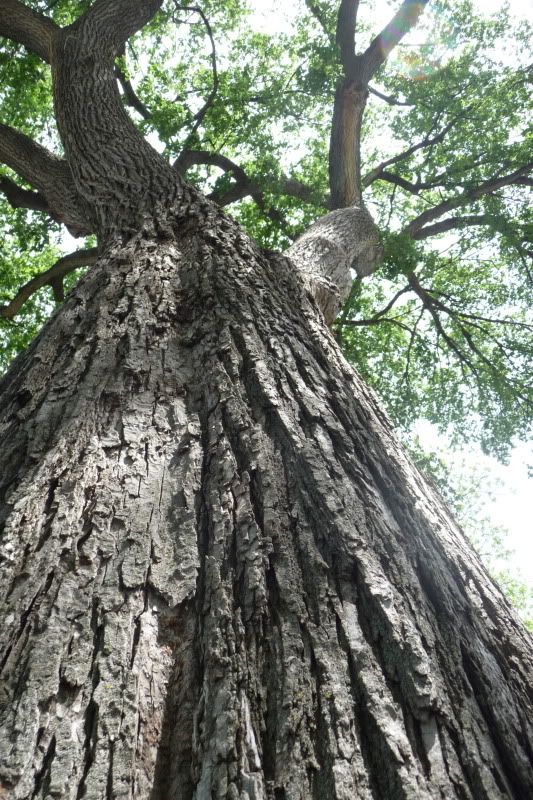 We did reading, math, and started science on
Thursday
before we headed out to hit a couple of garages sales and have lunch with my aunt from Florida at a favorite restaurant. All three of my sisters, my cousin, and my grandmother were also there. After lunch we hit the park with Cousin C (and my sister (his mom) and my other sister). It was a beautiful afternoon, at least until I realized just how tired and whiny my kids had become!
Today (
Friday
) we stayed in and mostly relaxed. We did a little school, but just the minimum. Kiddo played LEGOS, arranging the Harry Potter sets for the millionth time this week and Kutey gave us lovely dance performances in her dress-up clothes.
Curriculum
:
Kiddo has one lesson plus the review left in Explode the Code 7. He'll finish that up next week. The slower pace is really working well for him! I probably should have slowed him down, oh, three books ago...
Kiddo returned to multiplication in math this week. He was very happy about that, until the 4's times table proved trickier than the 2's and 3's. I have had him practicing on our new toy in addition to working the problems in the book. Today he seemed to be getting them better.
We read Chapter 41: The Attacking Barbarians in Story of the World, Vol. 1. We learned about Attila the Hun, Stilicho, the Visigoths, and the Vandals. We have one chapter left in the book. We still have a few activities to do, but I think we will welcome the end of the book and the break before we start the next book!
We started learning about Arthropods in R.E.A.L. Science Odyssey--Life, Vol. 1. We are sort of working them all together. The lab for Unit 16-Insects is to raise a caterpillar to butterfly, but I haven't ordered that yet. We'll likely come back to it later in the summer. We did the reading now, though. We'll finish up Unit 17 (arachnids), 18 (crustaceans), and 20 (fish--which is not an arthropod, but now that I have a fish bowl, the pet store will sell me a fish to study) in the next two weeks, spend a week working on our wrap-up book, and start our new curriculum in July sometime!
Kutey has continued working on 100 Easy Lessons. We'll go back to Starfall some this summer, because she likes it. We'll also be reading books! I am very excited to enter the next phase of reading with her!
We didn't work much math this week, just what came up in daily activities. I need to find and print off some activities just for math for her.
We'll be back to a more complete schedule, hopefully, next week. The busy, long weekend really wore us out. And the cold Kutey acquired didn't help matters. But homeschooling means being able to roll with the off weeks, which is one of the things I love about it!
We are linking up to
Weird, Unsocialized Homeschoolers
. Click to see what others did this week!