I have missed a couple of
Muffin Tin Mondays
. It isn't that I haven't served a meal in a tin, we just have been so busy that I haven't had a chance to blog them! And it takes very little time to blog a muffin tin. That is just how busy we have been.
We did our Muffin Tin Monday for dinner last night. Hubby is taking a class on Monday nights, so I am on my own to feed the kids. It worked out well yesterday, since we went from Lego League in the morning, to a chocolate potluck at lunch, and then to art class. Muffin tins were not to be. But dinner worked perfectly for a muffin tin! I have no clue what the theme was supposed to be, but here is what we had!
Here is Kutey's: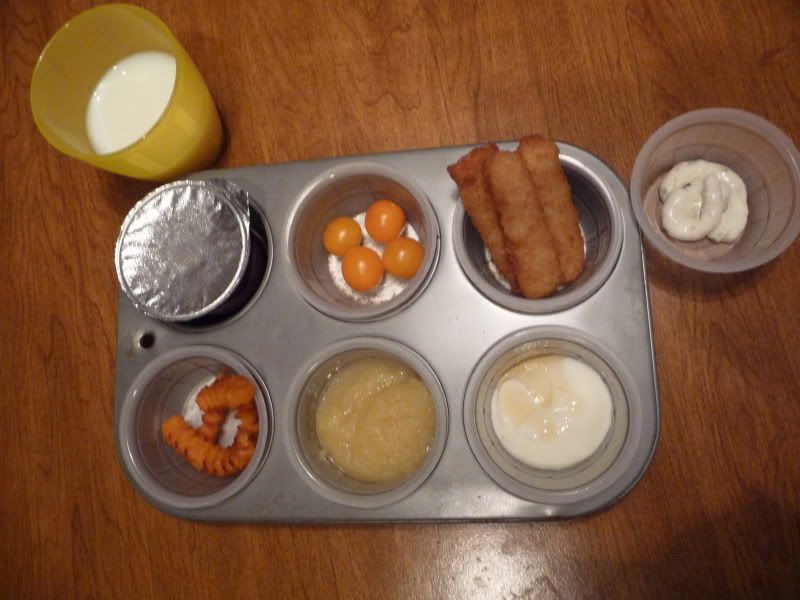 Milk, pudding (under the foil--can't be open or that is all she would eat!), cherry tomatoes from the garden, fish sticks, tarter sauce, sweet potato fries, applesauce, yogurt with honey.
And Kiddo's: