I love homemade playdough. It is so much more malleable than the store bought stuff, it lasts for what seems like forever in the refrigerator, and you can make whatever color you want. So when I read
this
, I knew it would be one of the things I made for our December activity countdown.
I used
this recipe
, which is basically the same as the recipe the originally poster links to
here
. I like her list of ideas, however, so I am linking hers, too! I added about a teaspoon of peppermint to this batch. I actually like the peppermint addition! I do not mix my food coloring in until the end, however. That allows me to make more than one color out of a recipe. One recipe made enough for 3 colors, and enough for Kiddo and Kutey to each have a ball of each color.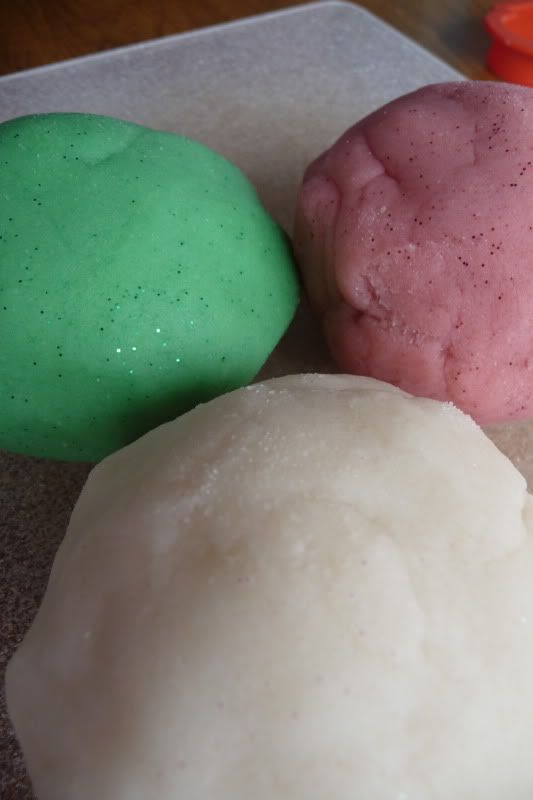 I let Kiddo and Kutey pick the colors--red, green and white. Then we picked glitter. Oh, the fun. Adding glitter was new to all of us. They chose to have the glitter match the color of the dough--green dough/green glitter, red dough/red glitter, white dough/white glitter. They had a blast!
I added 5 cookie cutters I got for a couple of bucks at Targ*t. So simple, so fun. I am glad I made this early in the month--I can see it being played with a ton!