(This post is part of the back log I am working on. If you are getting it in a reader, I apologize, things will be out of order!)
OK, so it was a
Children's Theatre
School Matinee, but we were still in the front row!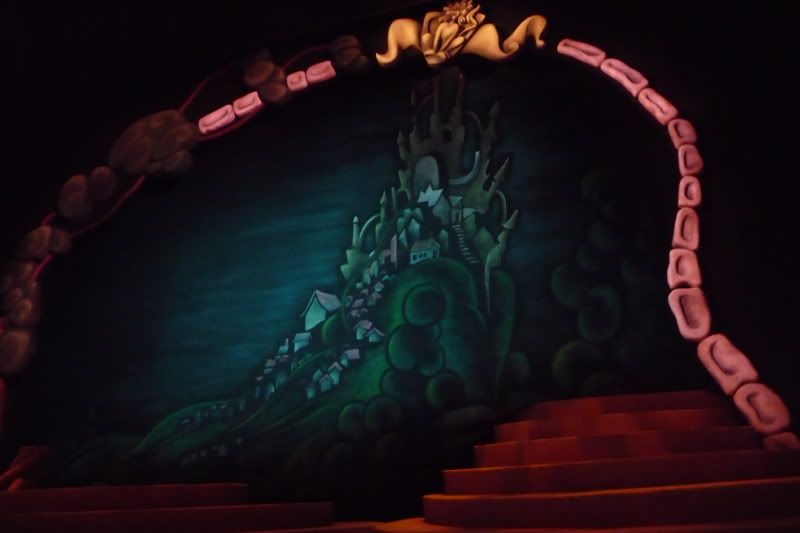 We went to see Dr. Seuss'
The 500 Hats of Bartholomew Cubbins
! The Children's Theatre has produced this play before; Hubby had seen it way back in the day. He was thrilled to get to share it with his kids this time.
It was FANTASTIC. I am always skeptical when they try to convert a children's story into a play. It can go wrong in so many ways, especially if it is a story you love! This one did not disappoint, however.
Bartholomew was played by a very talented 13-year-old, Braxton Baker. The King of Didd is played by Bradley Greenwald, who never disappoints--his voice if fantastic! His eyes are exceptionally expressive--important in this role because of the beard the king has! If you don't know the story, you really should read it. It is not written in typical Seuss style, which is interesting. The play does a very good job of following the storyline, while adding little things that create interest.
And the HATS! Oh, the hats. Lots of hats. Appearing on Bartholomew's head. In very creative ways.
There were a few moments that I absolutely loved. The first was when Bartholomew and the king are complaining about how nothing happens in their respective lives--which was staged very well--and Bartholomew's mother comes and asks him what he is doing. His response? "Sitting stock still on the stump of a tree." I laughed. He delivered it so well!
The other was a song later in the play, when the king and Bartholomew are lamenting they ever complained of their lives being dull. They sing a song, with Sir Alric. The lyrics were quite touching, "I never once noticed how happy I was." Love it. Need to remember that.
The executioner was fantastic, too! Funny, and not the least bit scary, as an executioner could be.
For school matinees, when the play is over some actors and usually a crew person come back and take questions from the audience. I always love to hear the questions the kids come up with. Sometimes the answers to the questions are obvious, and sometimes they ask the same question as the previous person--it is just about asking the question. But sometimes they are great. This time they really wanted to know about the hats. Being true theater people, they gave away none of the secrets.