Kiddo came up stairs one day to show me his "boat with wheels."
Very cool.
I told him I thought it looked like a
Duck Boat
. They were used in World War II, but now you can ride them through the Wisconsin Dells (and probably other places, I just know you can ride them in the Dells). Kiddo was intrigued, so we spent s little time talking about them, and Daddy, who has actually seen one in person, explained them much better than I did.
Then Kiddo built more!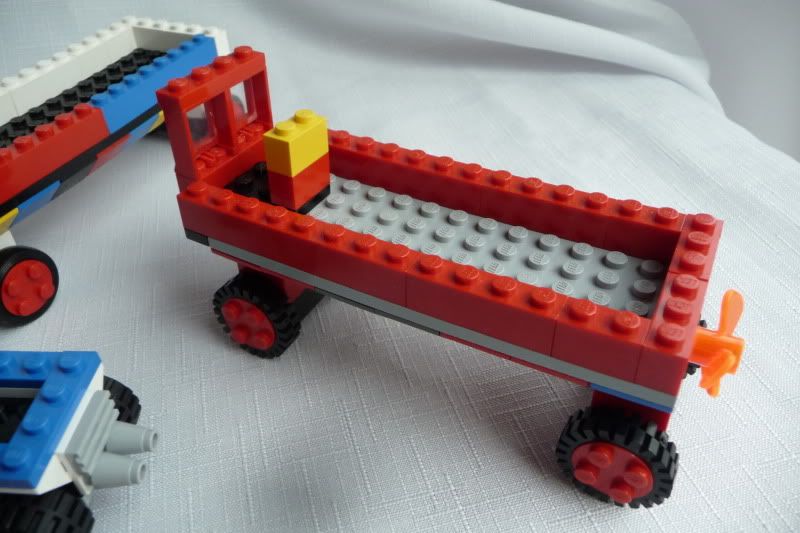 Guess what summer activity has been added to our wish list.