(This post is part of the back log I am working on. If you are getting it in a reader, I apologize, things will be out of order!)Every year our family joins my family of origin and some extended family members for a 4 day camping trip in October. We go to
William O'Brien
State Park, which is close to the Twin Cities metro area. That allows those who don't want to camp to come out for a day or two. The park is coincidentally just down the St. Croix River from our last
Friday History Field Trip
--
Folsom House
.
Because we were camping this weekend, I chose a site close to the campground for our Friday History Field Trip--
the mill site at Marine on St. Croix
. Since Friday was a big day of visitors--there were 9 children 7 and under--we chose to wait a day and go on this particular field trip on Saturday.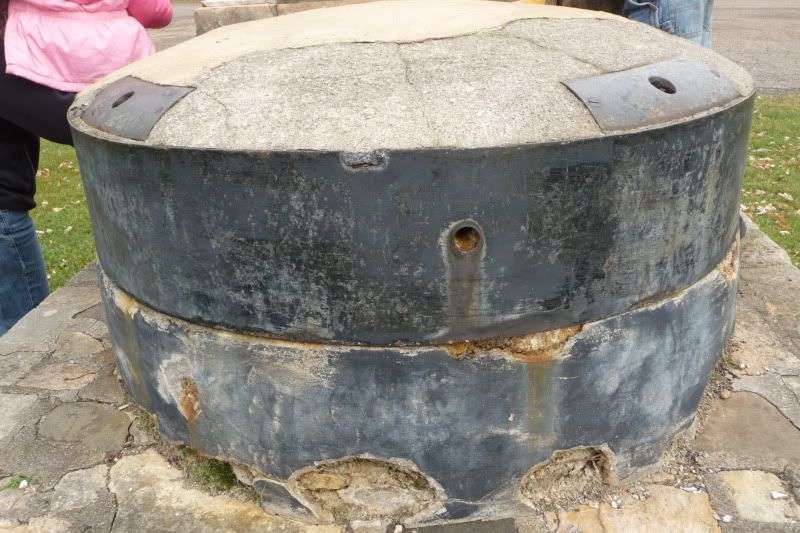 The site is basically interpretive signs marking the ruins of of what was the first commercial saw mill in Minnesota. It was built in 1839, prior to Minnesota becoming a state, and closed in 1895. Seems like a short lifespan, but the raw lumber was farther away by then, I am sure. All that remains are the stone foundations of some of the buildings. The signs help you to envision how much actually stood here, though, over 115 years ago.
Marine on St. Croix is a cute little town, too, so some in our group ventured into the little shops--getting coffees and hot cocoas and $2 chocolates.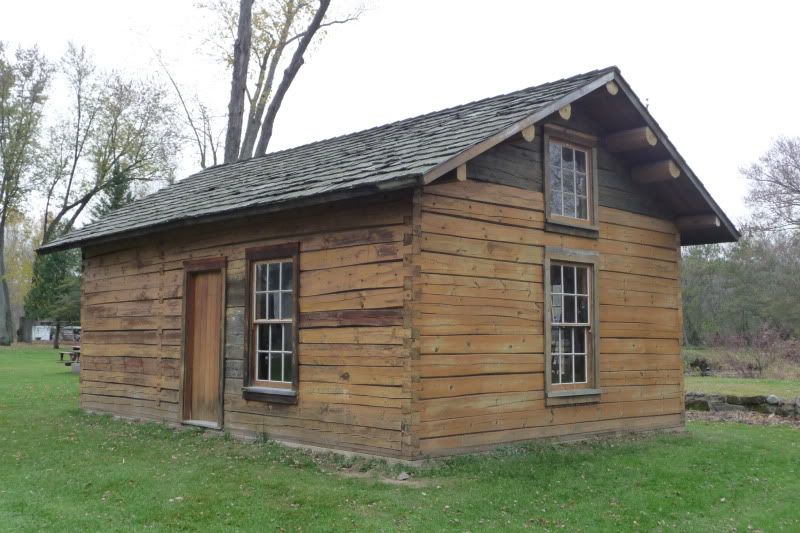 Across the street from the actual mill site there is a cabin marked with a historical marker sign as an "Early Settler's Cabin." We went and read the sign, viewed a mill pond (at least I am pretty sure that is what is was, I didn't photograph the sign, so I can't remember for sure). It is a restored cabin, you can see in the picture where the original logs are (the grey at the top).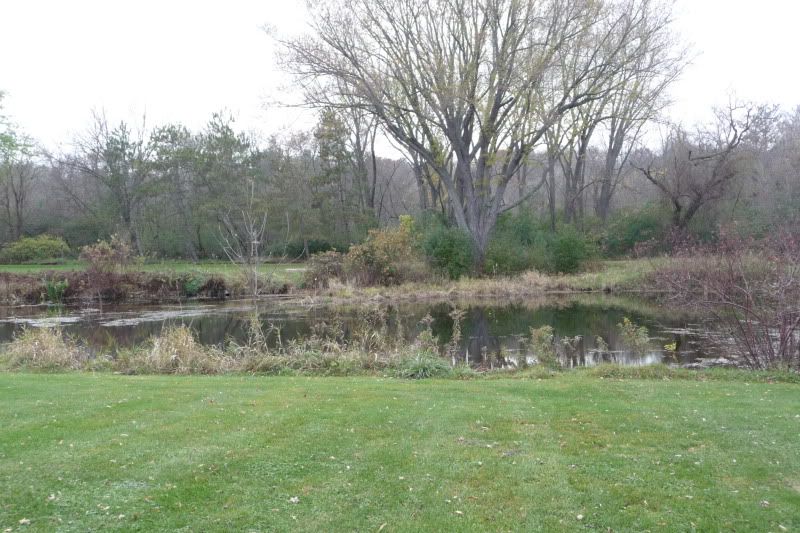 The sites are small and easy to see in a short amount of time. We managed to squeeze them in between rain showers (so it was really wet, but not bad). This field trip did, however, prove to me that it is sometimes better to go alone than with a group. The other 7-year-old was not as interested in history. Kiddo was torn between running ahead with the him and going slower and soaking it all in. Thankfully it is an easy site to revisit, maybe in the summer!