It's
Muffin Tin Monday
! It always comes so quickly! This weeks theme was "Big/Little." Instead of putting together the tins myself, I put everything in bowls on the table and had the kids arrange them by size. They went from Big Bagels (which were actually mini bagels, but the biggest item in their meals) to Little Chocolate Chips. Kiddo also used his to count--1 bagel, 2 pepperoni, 3 bananas, etc.
The kids love assembling their own muffin tins. I am feeling a bit in a rut with them, however. I need to go explore what others have done again, to find some new food options! We did have mini pepperoni today, which has been well liked. I also need to get them some new muffin tins. Ours are looking a bit worse for the wear...
Kiddo's completed meal:
Kutey's: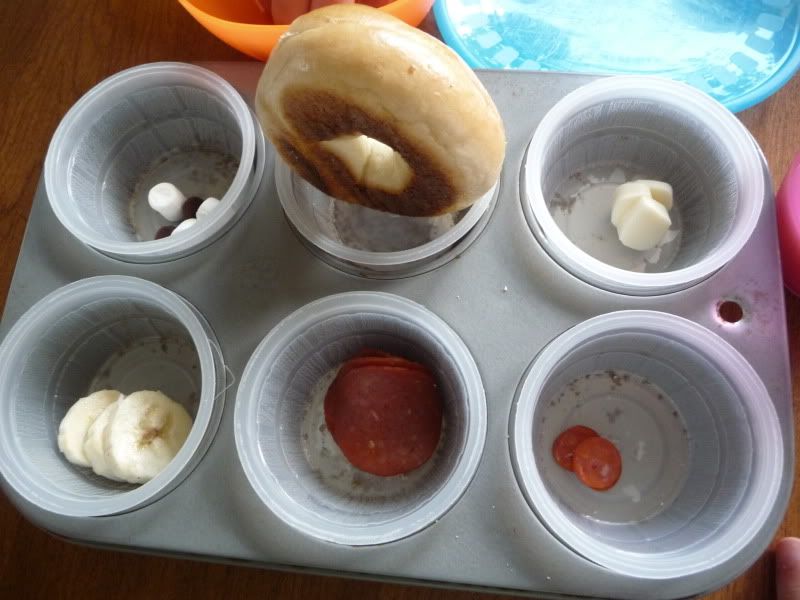 Kuddly's (he was very cuddly today, though I am still not convinced that is a good nickname for him!):
I filled his, he isn't really old enough to understand what we are doing, but he is old enough to enjoy eating out of his muffin tin!