It is
Muffin Tin Monday
! And this time I am prepared. We actually did our muffin tins yesterday, because we have friends coming over today and Muffin Tin Monday was just going to be too complicated! So, since we were having Muffin Tin Sunday...we had SUNDAES!
I put mini chocolate chips, white chips, rainbow jimmies sprinkles, peanuts, marshmallows, M&M's, and crushed Diam (crunchy caramel chocolate bar) in a muffin tin, and the kids picked out what they wanted. This was so much fun, I can't believe we haven't done it before!
Here is Kiddo's: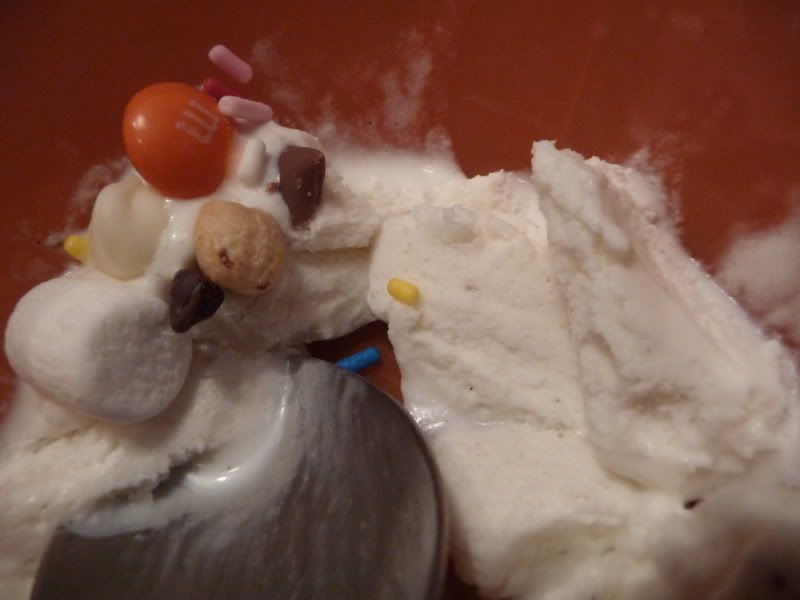 He chose to put one of each of the items onto his sundae.
Here is Kutey's: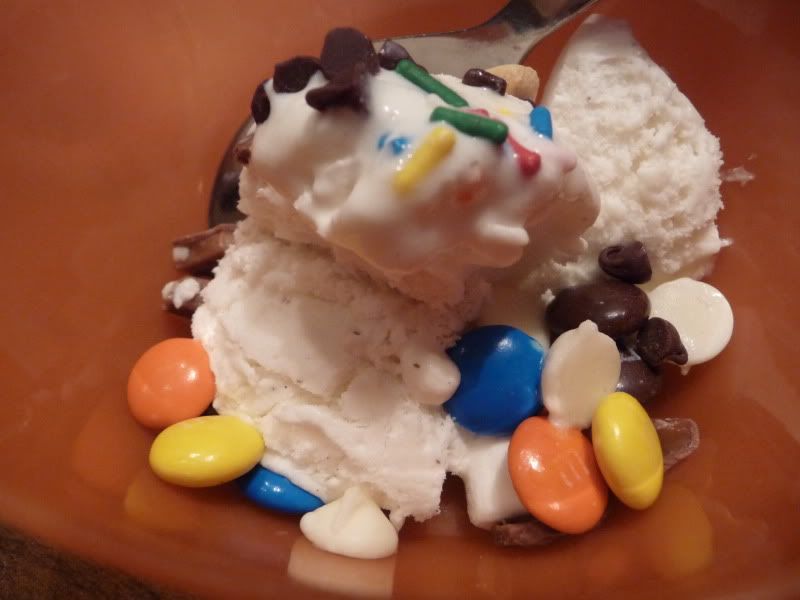 She was all about the toppings, first on the ice cream, and then eating them plain. She is much more like her mommy!
Here is mine: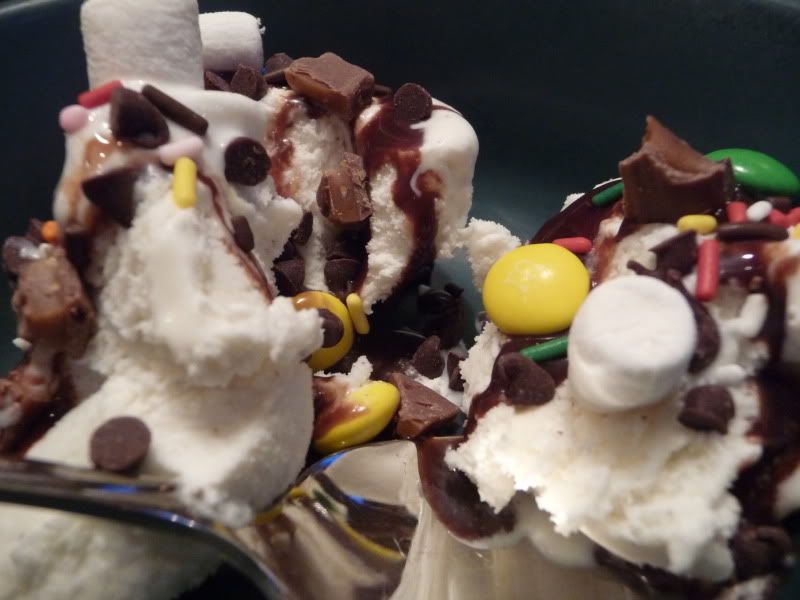 I participated, because who doesn't like a good sundae? My favorite topping turned out to be the crushed Diam I bought on a whim at IKEA yesterday. So nummy! They were cheap because their best by date is August 1, or I wouldn't have even thought about it. Now I want to go buy a bunch more!
Kiddo and Kutey liked the sprinkles, M&M's, and mini chocolate chips. They cleaned out the muffin tin after the ice cream was gone. We'll definitely do this one again!