Muffin Tin Monday
?!?! Again?!?! So soon?!?!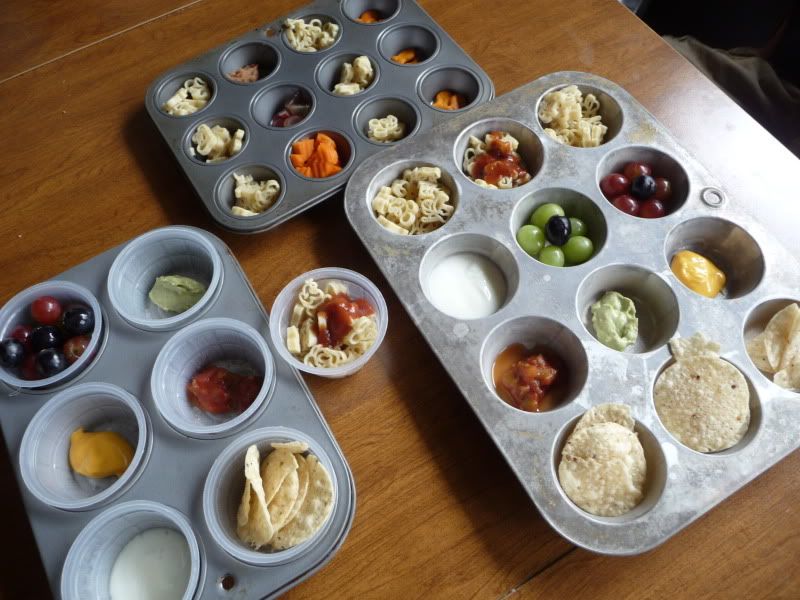 This week's theme was dips and sauces. I had to punt, because we hadn't been to the grocery store yet. What I came up with worked, and the kids enjoyed it, but it was not terribly creative. We had chips, to dip in cheese, salsa, or guacamole. We had grapes, to dip in vanilla yogurt, and we had Mickey Mouse pasta with pizza sauce (I love pizza in a squeeze bottle. Gives you instant pizza pasta!)
Here is Kiddo's:
And Kutey's:
Kousin does not eat very well for me. His looks a little different, and he ate almost none of it. He would not have eaten anything in the others any better, except maybe the chips. I thought the pasta would be a hit, he ate one. I tried just a few grapes, refried beans, and carrots, all things my kids would have inhaled at Kousin's age, nothing. All kids like goldfish, right? Not today.