It's
Muffin Tin Monday
again! This week's theme was green. I love making green tins. I don't know what it is, but green is my favorite tin to make. This one had fresh fruits and vegetables that made it seem to ooze spring! With temperatures in the 50's and all of our snow gone, it was quite appropriate.
Here they are!
Kiddo's:
Top row: Spinach noodles
Middle row: lettuce, bell peppers, repeat
Bottom row: grapes,
lemon-lime whipping cream J*ll-o
(also posted
here
)
I also added a little shamrock. It is made out of leftover conversation hearts.
And here is Kutey's: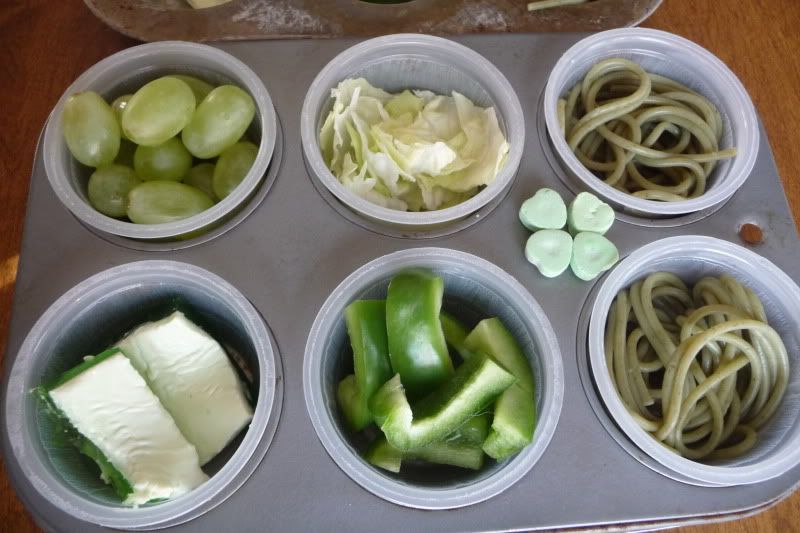 The kids loved this tin! Kiddo asked if we could have all the same green foods on Wednesday, when we'll be eating green again for a certain holiday. I might have a few other foods up my sleeve so to speak, so hopefully it won't be an exact duplicate! Check back later in the week to see what our Wednesday meal is.