The color themes for
Muffin Tin Monday
are still rolling. This week was yellow. I have been fighting a terrible cold, it is Kutey's birthday, and I feel like yellow didn't turn out as well as it could have, but here it is!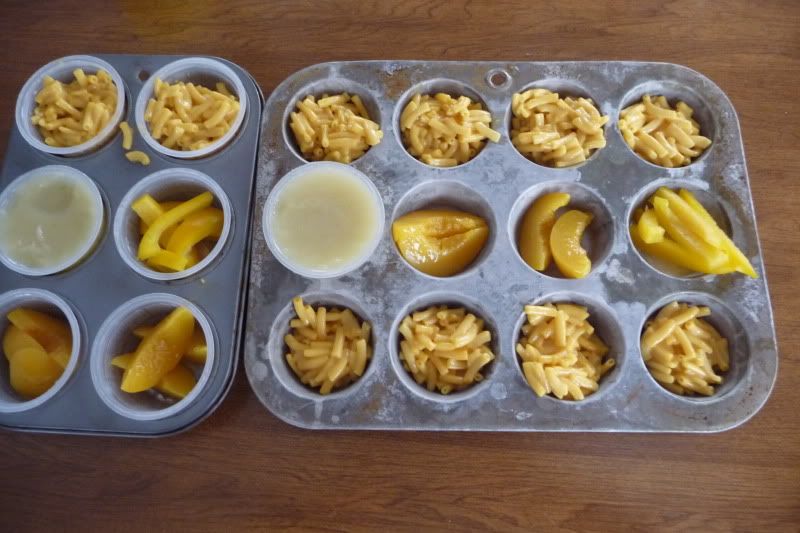 Macaroni and cheese, applesauce, peaches, and yellow bell pepper.
After the fact I realized I could have made corn muffins, we could have had corn or eggs, I had bananas and Jell-o I planned to serve, but didn't. Looks like yellow might have to make a return visit in a few weeks!