St. Patrick's Day is one of my favorite holidays. My mom was Irish. She liked St. Patrick's day, though I will say that the celebration consisted mostly of wearing green! So we wear green. But we also try to do a little more. We eat green foods and, usually, I make Irish stew and Soda bread for dinner.
This year, though, St. Patrick's Day was packed with mostly non-St. Patrick's Day stuff. We did go and do a St. Patrick's Day craft with my MOMS Club in the morning, and we had a green lunch. The afternoon, however, was spent at a homeschool gathering to learn about reptiles and amphibians. Then we went to the park with some friends--hey, when the weather turns pleasant, you have to take advantage of it! We didn't get home until, well, not early enough to make stew and bread. Kutey has gymnastics on Wednesday evenings, so we had to eat and head out.
It was a fun day, just not terribly St. Patricky!
Here is the meal we had at lunch. The kids love food in a muffin tin, so we did another muffin tin meal :)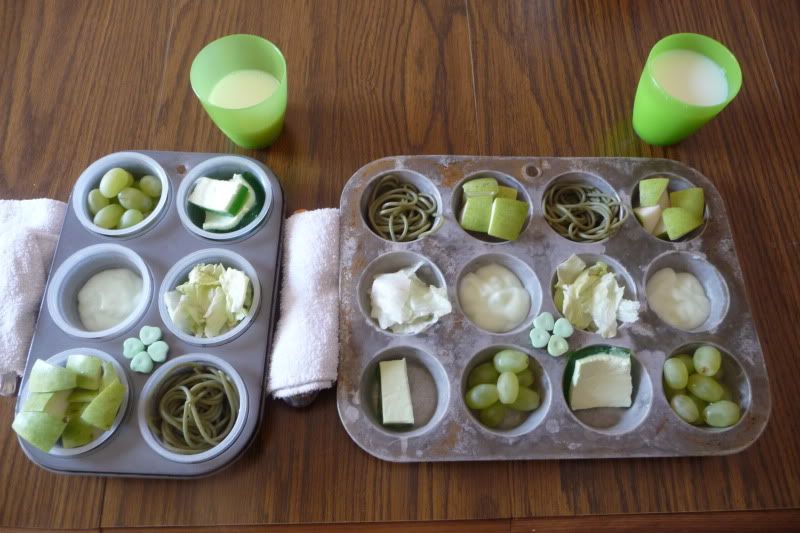 This is the craft we did:
TERRIBLE picture. I had to cut it out of another poor picture. I'll try to get a better picture!
Hope your St. Patrick's Day was lovely!