We have been busy this week. Busier than I would like in some ways. We have been out of the house more than I like, which leaves us with less time to get the things I have planned done. Kiddo has also been a wee bit unmotivated, so we are getting less done for that reason as well. Still, we have done a few things this week that were fun!
First, we painted watercolor egg pictures. I got the idea
here
. So simple, but I just didn't think of it. While I didn't set up a whole station, I did have Kiddo set up the table to paint. And he did the clean-up afterward, too. Here is what they painted: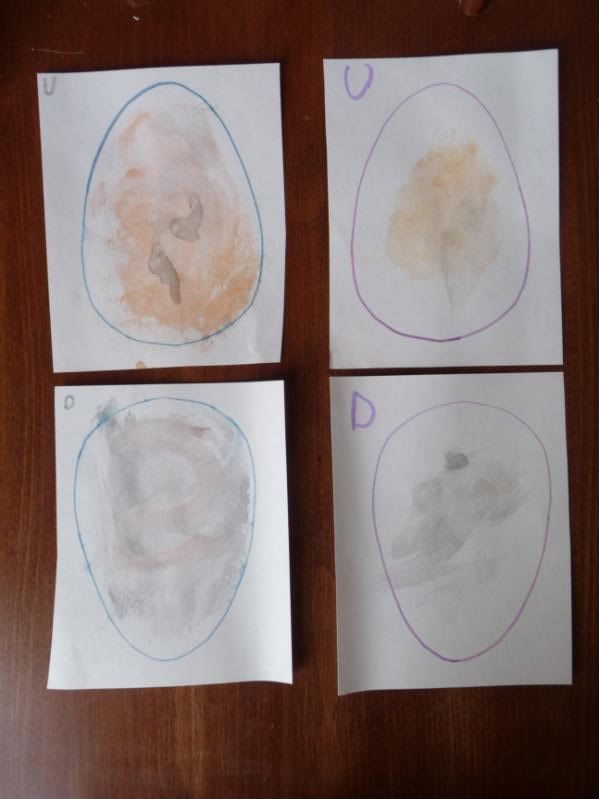 We haven't done watercolors before, and I think it shows. I also have very cheap paint, which I don't think helped. I also can't explain why they chose to paint their eggs Halloween colors! It was a very simple craft to add to our day. I hope to do more, and perhaps have better success with the watercolors...any tips?
We also went to a
MOMS club
gathering and made
these great dioramas
. Well, we cut a hole in it and put the stuff inside and sort of decorated it. The eggs were already made (the hostess made 25 of them...and they took a half hour each...I can't even imagine!)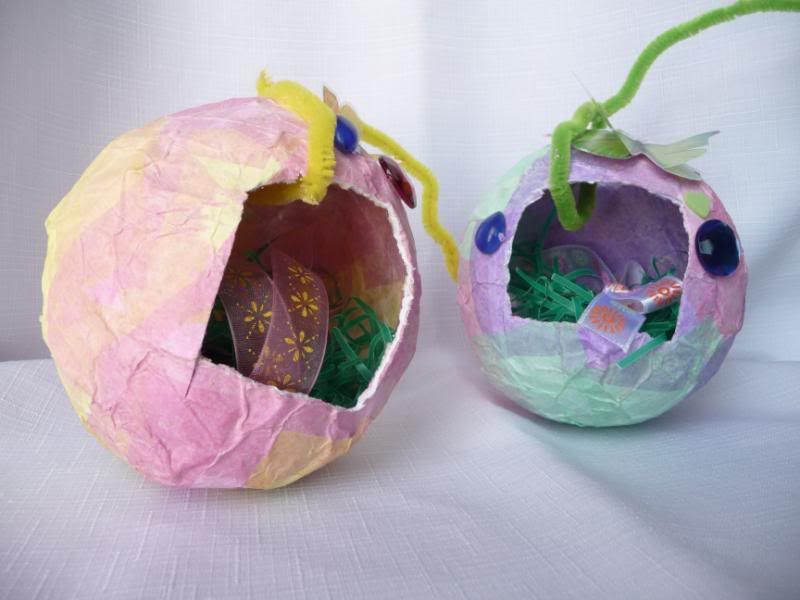 Do they look a little like alien heads, or is it just me...
The kids lost interest in this after a short while, we needed slightly better supplies (she had glue dots, but I think glue would have been more practical for things like sequins). You can't see it, but there are 2 chicks, 2 eggs, and a bunch of sequins in all the grass. The sequins were to go on the outside, as was the ribbon. We just never really got around to finishing that. They don't stand up particularly well, either. Still, they are very pretty!
I had lots of other plans for this week, but we have had unexpected visitors twice, and the kids have been getting up 2 hours earlier than normal, which means they are too tired to do much of anything! Hopefully we'll get to some of them next week, too.