This week "
Muffin Tin Monday goes AWOL
." I had hoped to take ours outside, to the playhouse, to the park, somewhere. The weather today, however, is less than accommodating. It has been rainy and cold for 2 days. So instead, we had our lunch in a muffin tin on a picnic blanket in the living room. A big treat for the kids, since we rarely eat anything there, and I am not sure we have ever done an indoor picnic!
So here they are!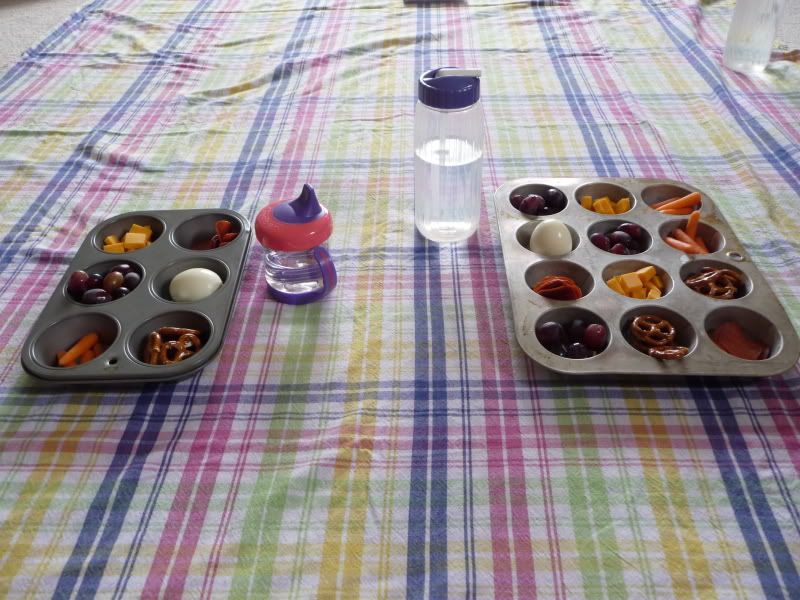 The kids loved their picnic! I'll have to remember that next winter!