Today's
Muffin Tin Monday theme is Under the Sea.
A fun challenge! Here is what we came up with: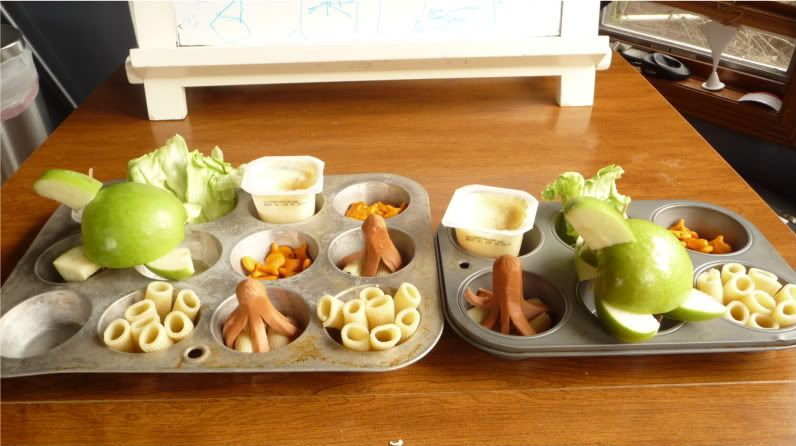 Kiddo's: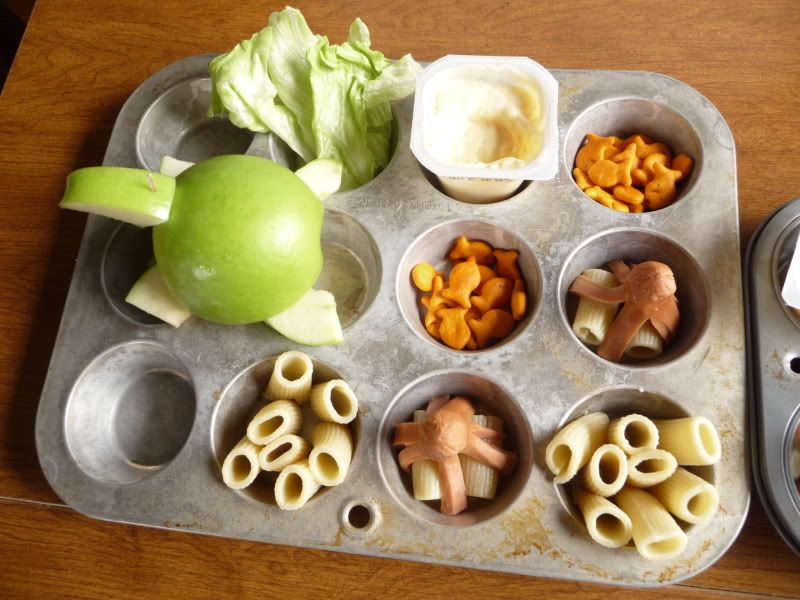 and Kutey's: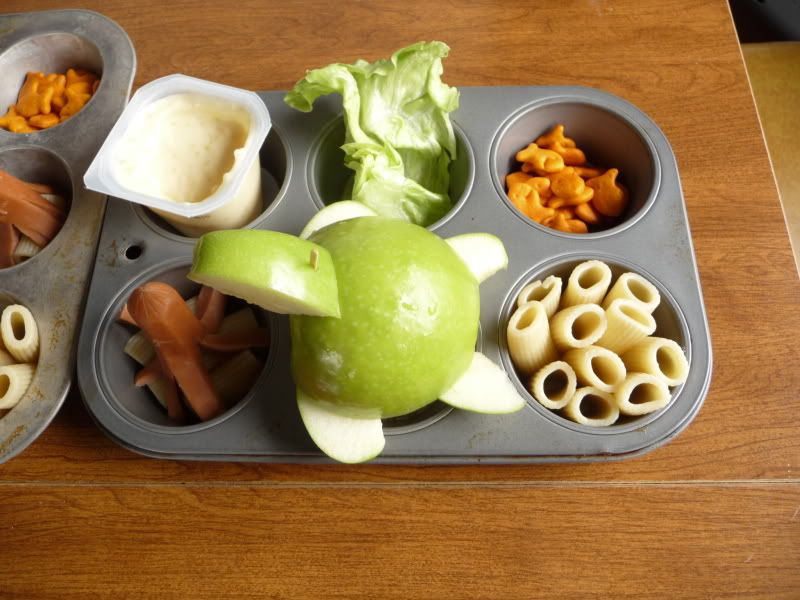 Clockwise from the upper left:
Tapioca--Fish Eggs
Lettuce--Seaweed
Goldfish--Fish
Hot Dog--Octopus
Apple--Turtle (or the Loch Ness Monster, whichever you prefer)
Rigatoni--Coral
We also got some good reading out of this! I used the white board to write up what each thing was (mostly because I was forgetting!) and Kiddo read it several times and used it to help me make sure I had everything. He was very pleased to be able to help!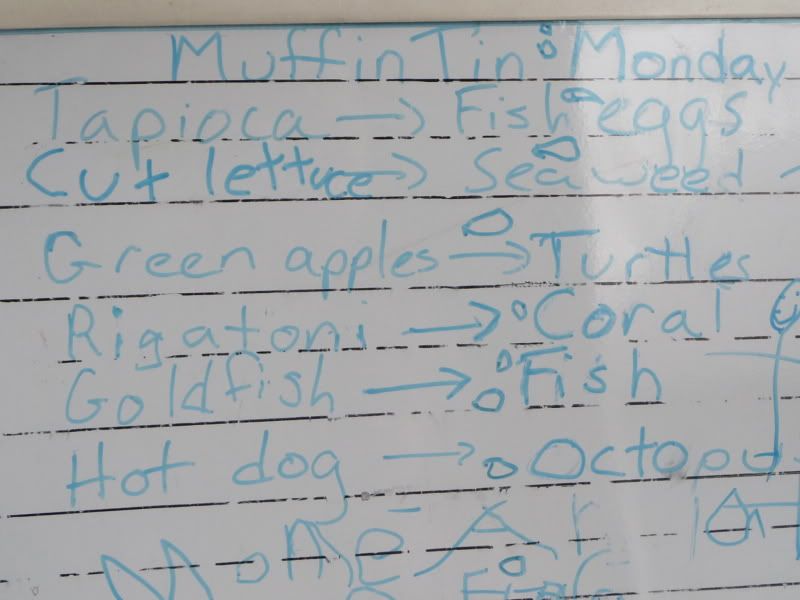 Does anyone else notice it takes their kids longer to eat when they are eating Muffin Tin meals? Mine take FOREVER! They like to be able to see it all for as long as possible. Our apples were browning by the time they were eaten today!