There was no theme for
Muffin Tin Monday
this week, and I was feeling a bit rushed, so I didn't theme ours on my own, either. Still, lunch was consumed from muffin tins :). In the days before I discovered Muffin Tin Monday, this would have been called hodgepodge and it was a meal consumed regularly!
A closer picture: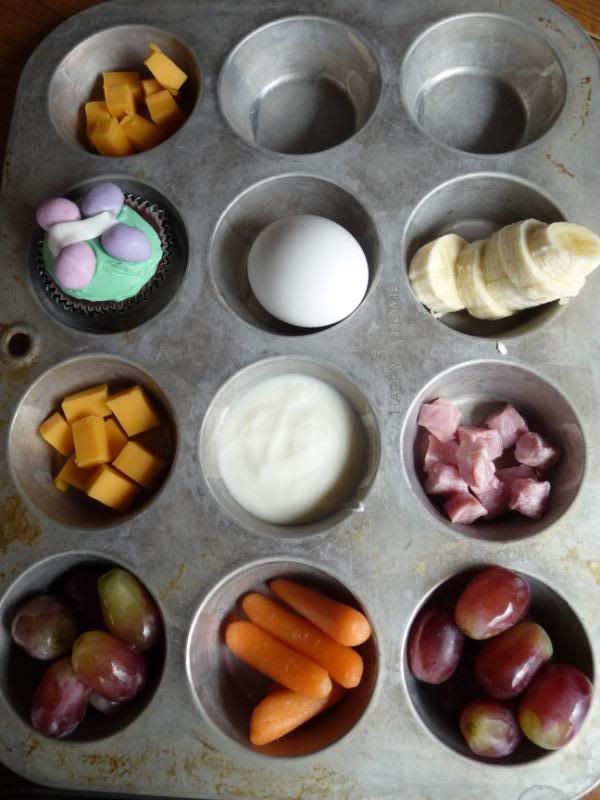 From the upper left: cheese cubes, next row:
butterfly cupcake
, hardboiled egg, banana slices, next row: more cheese cubes, yogurt, ham cubes, bottom row: grapes, carrots, grapes.
I don't usually put treats in the tin, but the cupcakes were leftover from Easter and fit so well. The kids were very good and ate everything else before they ate the cupcakes.