It's
Muffin Tin Monday
again! Given the holiday, I opted to go without a theme. There wasn't one specified and I lacked the time and energy to do anything creative. Besides, my kids actually like hodge-podge in a muffin tin! So here it is: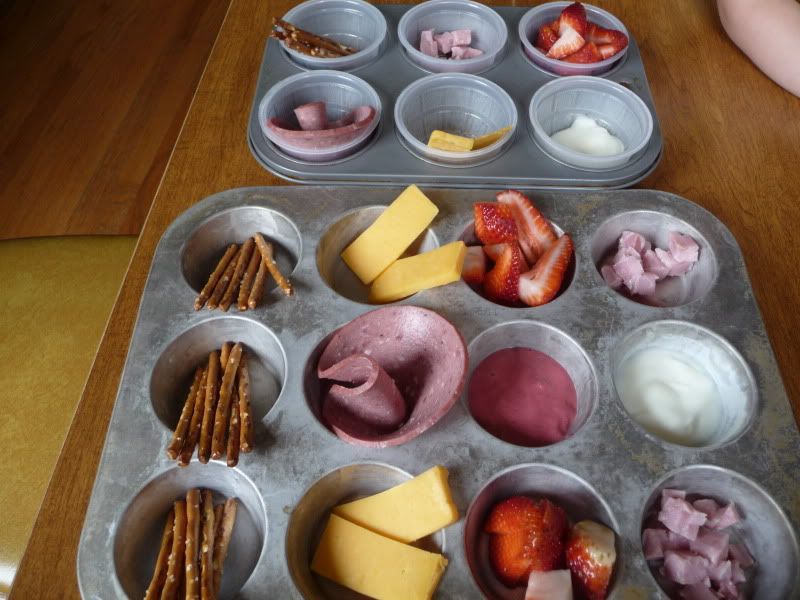 Here is a closeup of Kiddo's:
Down the left side: pretzels
Next column: cheese, salami, cheese
Next column: strawberries,
"Bright Pink Fruit Dip" from Pretend Soup
, strawberries
Right side: ham cubes, yogurt, ham cubes
And Kutey's: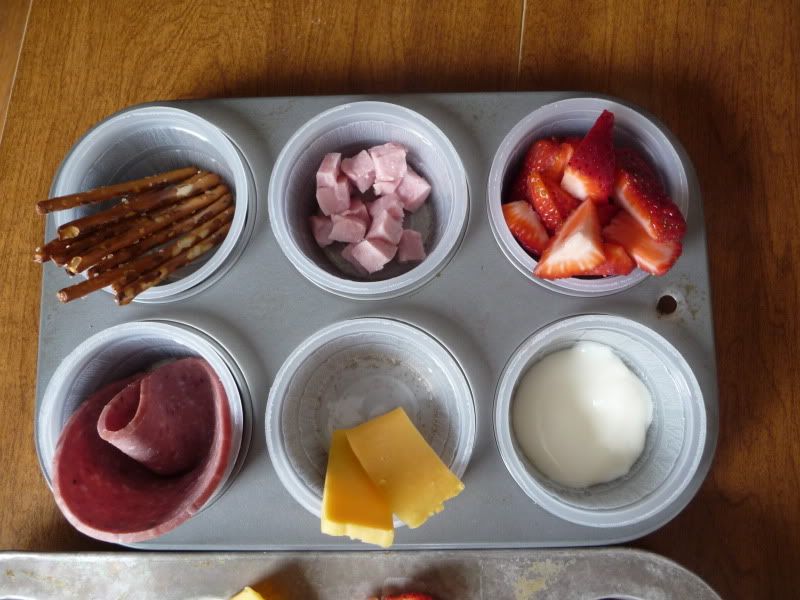 I really enjoy
Muffin Tin Monday
. The themes require me to be more thoughtful and creative with the kids lunch. It also means I always know what is for lunch on Mondays, which is great! Even if all we have is hodge-podge, the kids love it because they are eating out of a muffin tin. It doesn't get much better than that!