Once a year, we take a drive to the Mississippi river near Red Wing, MN to see the wintering eagle population. There is usually open water on the Mississippi, so the bald eagle population is usually large. This year we sighted a few eagles, but much more exciting was the sighting of a flock of swans!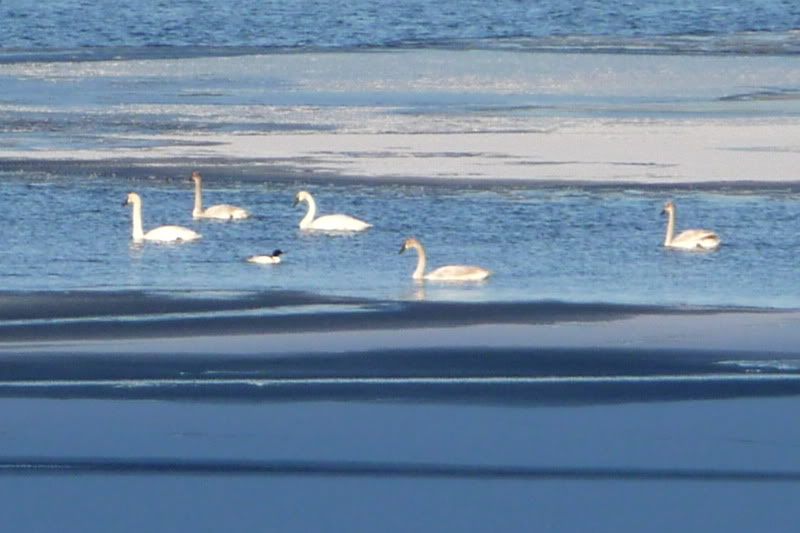 We counted 16 of them. I am not sure if they are Tundra or Trumpeter swans. My guess would be Tundra, because they are more common and because of their migratory route. We couldn't get very close to them, this is the best picture I could get:
That is with my 10x optical + 4x digital zoom. We were also on the wrong side of the railroad tracks, and right next to the sign that said "illegal to cross." Even at that distance, though, the swans spooked a little when we moved or made too loud of a noise--such as the noise one makes when their foot unexpectedly sinks into the snow.
We also saw mergansers, snow geese, mallards, 8 wild turkeys, 4 deer, a few red-tailed hawks, and of course, bald eagles. It made up for the
lack of birds
we saw during the
Great Backyard Bird Count
.