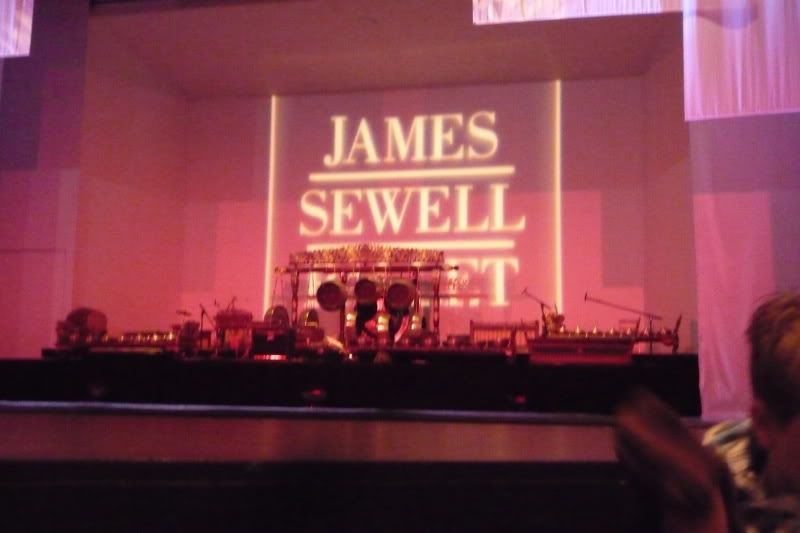 Living in a major metropolitan area has many advantages. The arts opportunities are certainly one of the greatest. Having been to 2 orchestra concerts and 2 plays, I was thrilled when the opportunity to see a ballet came up once again. We went last year, and the performance and experience were worth far more than the $2 per ticket admission price. Because seating is general admission, we arrived half an hour before the show was to start. We were seated in the second row, and there was virtually no one in the front row. We were close enough to see their feet. Sometimes it pays to be early!
The James Sewell Ballet Company
is wonderful. They put on a fantastic performance, but that is not all there is to love about these performances.
James Sewell
, the co-founder of the company, along with
Penny
, one of the dancers, take time throughout the performance to explain various things. Penny, for example, talked about the dancers day. She explained various positions and how they use the barre.
Sally
, another of the dancers and the co-founder, demonstrated the moves as Penny explained. So great! James Sewell talked about the dances, the meanings, and gave ideas of things to look for within the choreography. He also talked about partnering, and had
Cory
and
Eve
demonstrate. Then they brought 8 lucky kids on stage to try partnering. Again, great for the kids.
The final dance was rather interesting. It started with shadow puppets. Then the dancers were shadows. Eventually they moved in front of the screens (which were large sheets of white silk), and finished the dance there. This particular piece was performed to a set of Indonesian bells/percussion. I missed the name of them, sadly. At the school performances they used a recording, which is sad but understandable. But the actual instrument was there on stage, and we got a glimpse of it.
When the performance is over, the dancers all come out on stage to answer questions. They first, however, introduce themselves, tell where they are from, when they started dancing, and how long they have been dancing/how old they are now. Sally has been dancing for 40 years. 40! That floored me. It was nice to hear that some of them had been slightly older when they started dancing--James Sewell was 15. It isn't something you have to do from the time you are 3, though there were those dancers represented, too.
We had a great time at the ballet. Kiddo said he didn't enjoy it, but I think he did! Kutey loved it. I hope they continue to offer these wonderful performances and we can continue to attend!