The weather. is finally. FINALLY. improving.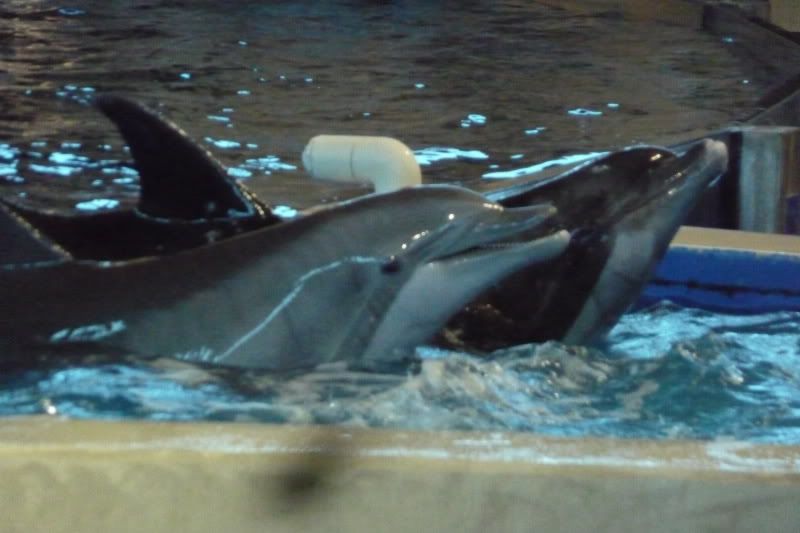 Today we hit the zoo with our Tuesday friends. We started the day inside at the aquarium, watching the turtle swim, the rays eat, and the dolphins. We lucked into seeing an enrichment session with the dolphins. The little one is getting really big! She even knows a few tricks. There are currently only 2 adult dolphins at the zoo, as another one passed away in February. This was the first I realized this.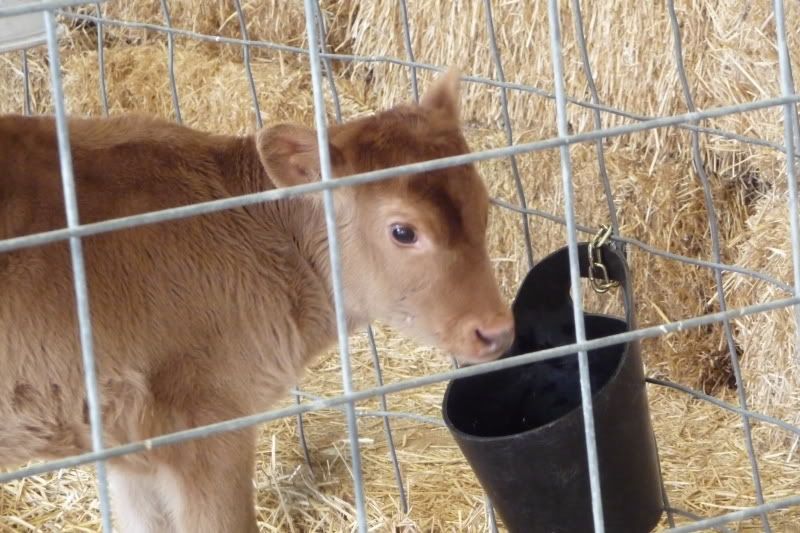 After the dolphins, we headed to lunch watching the monkeys. Then it was outside. And oh, how the kids loved it! Running, running, running. There could have been no animals on the entire path, they wouldn't have minded. We stopped for a bit at the park, further evidence that it was only being outside that mattered! Then we hit the farm, which has just opened for the season. Baby pigs, baby cows, lots of goats. There was more time spent playing in the grass, too.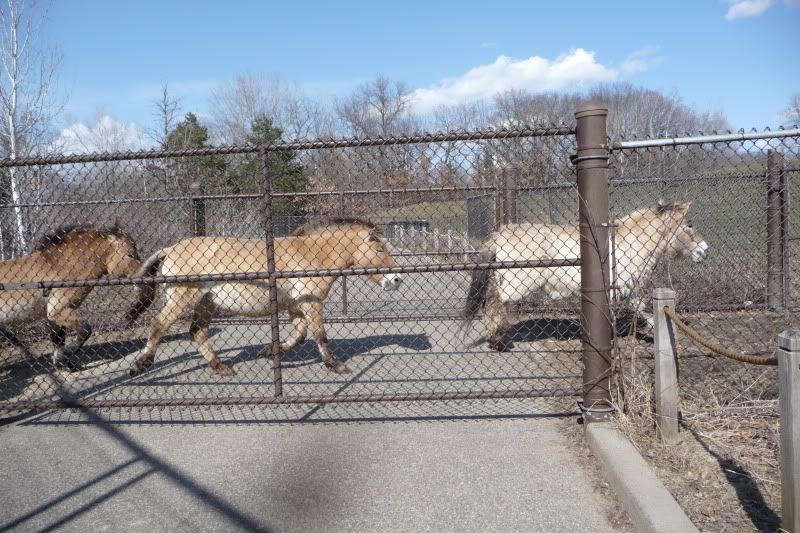 We hoped to sneak a peek at the baby camel on our way out, but they were already off exhibit for the night. Yes, that is how long we were there. The zoo was officially closed, and we were just making our way out. Kiddo, Kutey and I were lucky enough to be standing on the path right next to the fence when they let the Wild Asian Horses through. Very cool! And fun to see some of the inner workings of the zoo!
We ran to the library on our way home, just to pick up a couple of holds. The kids were exhausted! But it was another fantastic day.