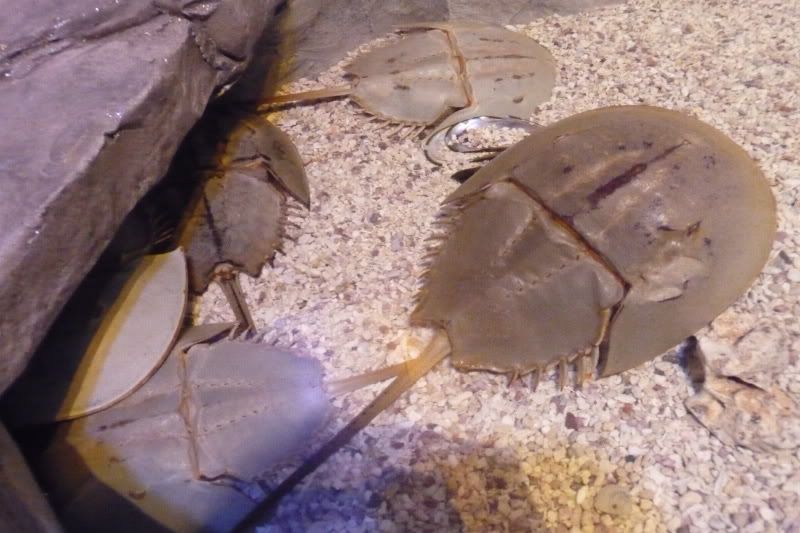 It was a cold, rainy, cold, rainy day. Our Tuesday group has had to be indoors a bit too often as of late, winter is just dragging on and on! This week, though,
Minnesota Sea Life Aquarium
at the
Mall of America
is having homeschool days, offering a steep discount. YAY!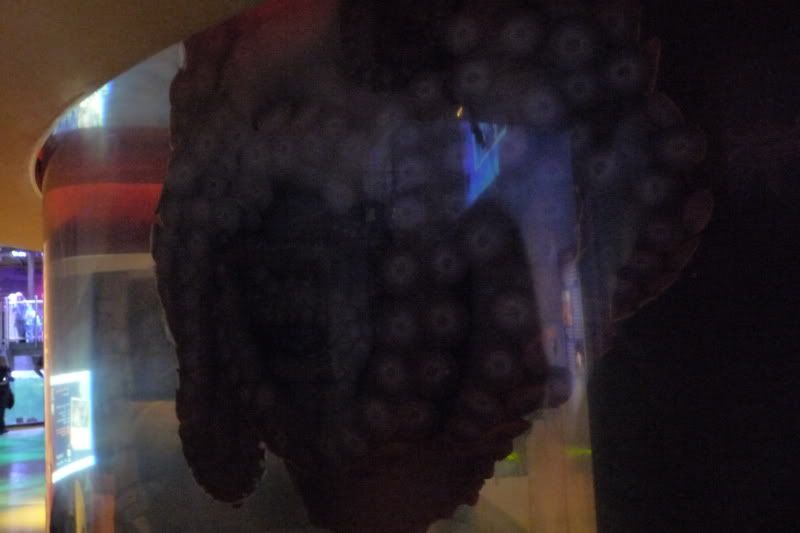 This was the best shot I could get!
We are studying cnidaria (R.E.A.L. Science Odyssey-Life Unit 12) and rowing
Night of the Moonjellies
this week and the aquarium is the only place close by that I know of with jellyfish. Seemed like a perfect match. OK, so I tweaked our schedule a bit to make the two coincide, but I have been tweaking the science schedule all winter to make it work with what we have available!
Peek-a-boo!
The aquarium has been completely redone in the last year or so, and it is much improved. I specifically wanted to see the jellyfish, sea horses, and the octopus. Kiddo specifically wanted to hang out with his friends, so the educational value was a bit lost on him. He willingly touched sea stars and horseshoe crabs, though, so his friends were a positive influence there. Normally he is hesitant to do those things.
Jellyfish fun house!
The room the jellyfish are in has walls of mirrors, which makes it seem like there are even more jellyfish than there actually are. There were many, but not as many as it seems at first glance. Kutey had pinched her fingers prior to this room and was having a hard time calming back down, Kiddo had gotten ahead of me so I couldn't make sure he had taken notice of the things he was supposed to take notice of, and there were a lot of people. I got kiddo to come back and stay closer, Kutey calmed down a little, but the loudness and the people didn't go away. I did make sure we got a good look at the jellyfish. I could have spent literally hours staring at them, if there had been fewer people. And if my kids hadn't wanted to move on. And if we hadn't been with friends. Hours. So peaceful. But we moved on.
We made our way to the seahorses, which were quite cool, but crowded. At one point, I noticed Kiddo start talking to a woman we didn't know. I wasn't worried, I knew why he was talking to her. She looked a bit like me, and was holding a camera like me. He had no idea it wasn't me until I tapped him on the shoulder. Kutey lost me for a second in this room, mistaking the same woman for me, and melted down again. But the sea horses were fun to look at. Really fun.
Then it was on to the coral and anemones, and finally the tube aquarium, where you literally walk directly under the fish, sharks, rays, and turtles. The kids love this part. It used to be the first thing you did, but they have reversed the path and made it come at the end. The Sawfish was particularly popular with our friend N. Kiddo enjoyed the Shark Ray. Kutey liked seeing the Loggerhead Sea Turtle. We read a book about Loggerheads a couple of weeks ago, so it fit right in.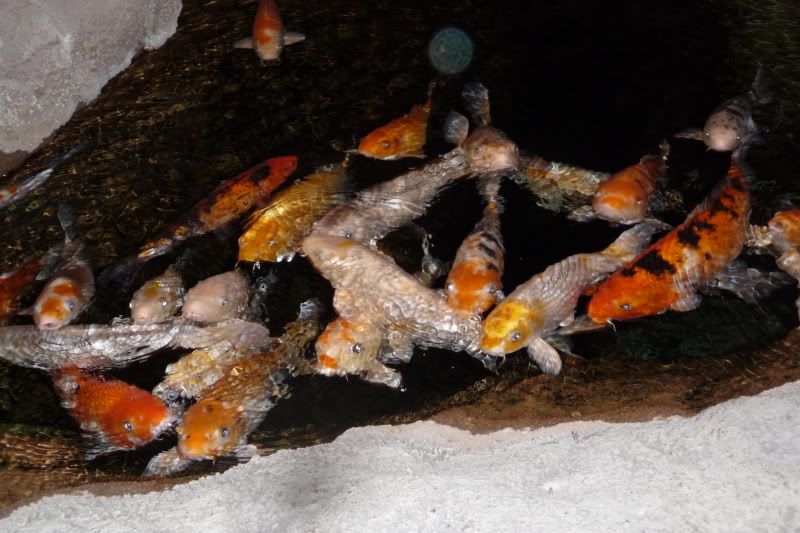 Kutey loved these Koi.
We finished up our trip through the aquarium and headed to lunch. We boarded the elevator with...the woman both Kiddo and Kutey had mistaken for me! She knew they had done it. She thought she had made Kutey cry. I assured her it was just the timing, it wasn't her specifically. She is a homeschooler as well, so we exchanged pleasantries and names. Maybe I'll bump into her again!
A few more fun things we saw: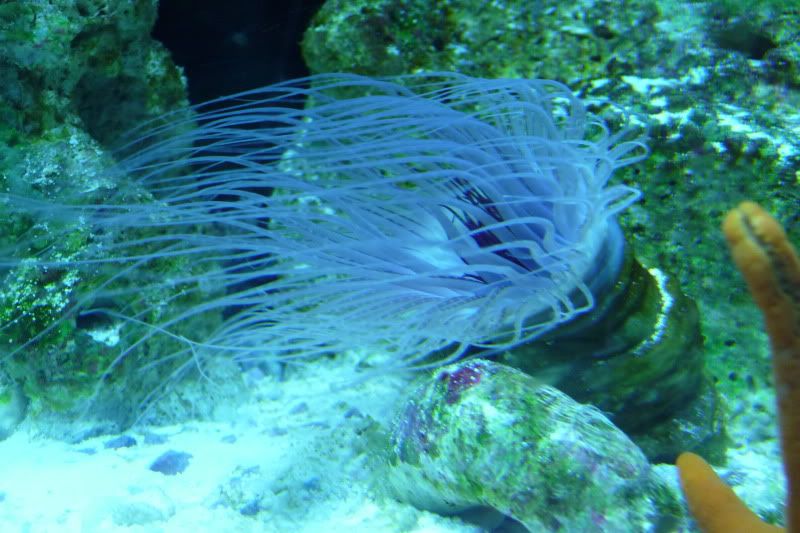 Almost as much fun as the jellyfish!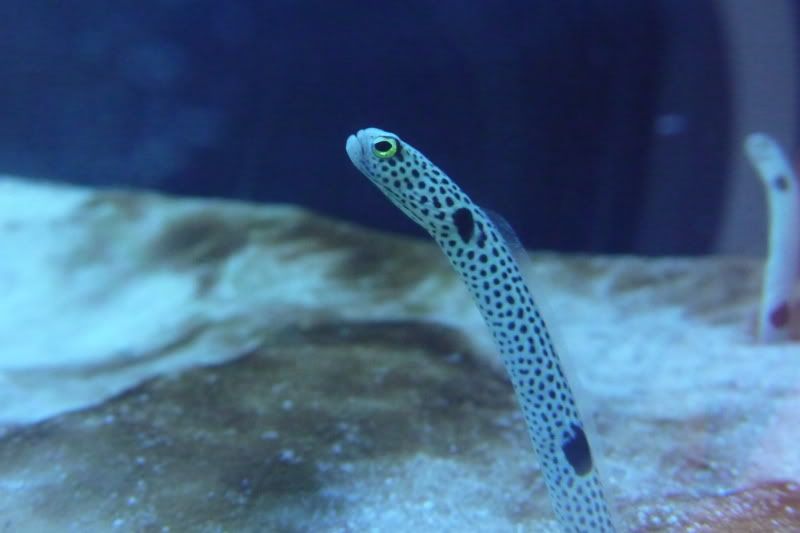 My friend T loved these eels. They were quite fun to watch!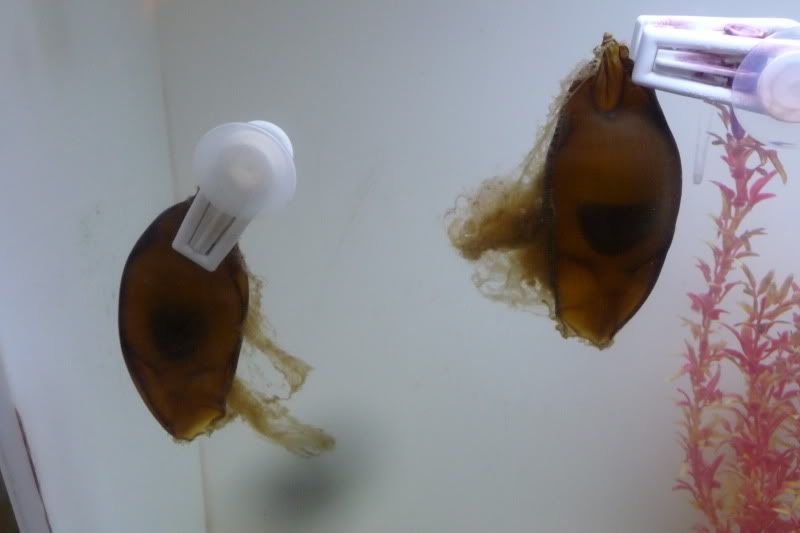 Shark eggs. We almost missed these. They were right at the door on the way out, along with a few tiny baby sharks!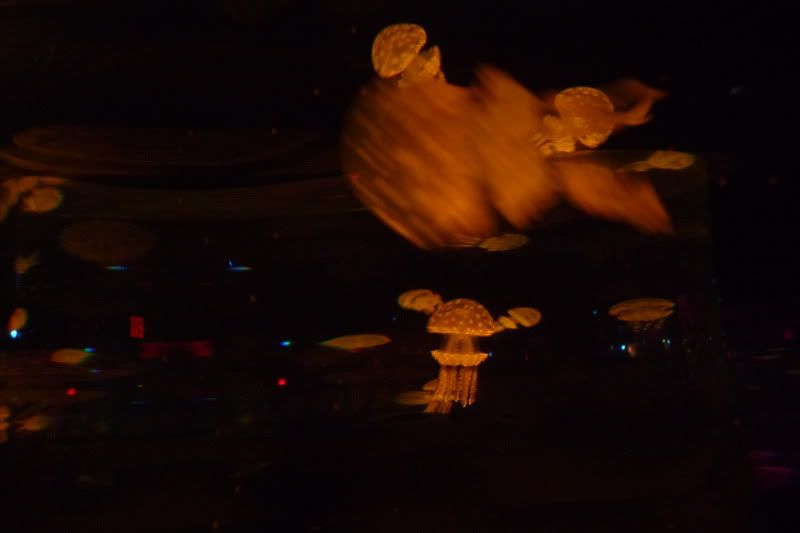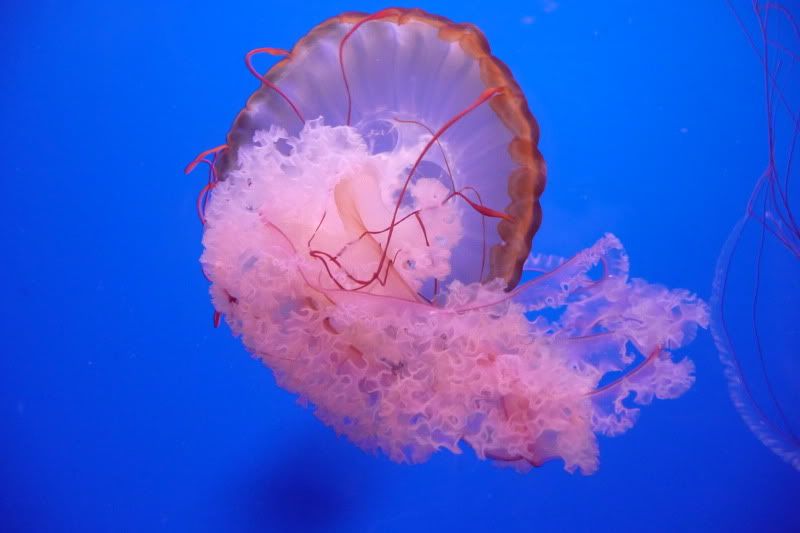 Aren't they magical?