The weather today was actually spring-like, surprising considering the spring we have had! Kutey wanted to go for a walk. Knowing the forecast for the next couple of days is cold and rainy, I thought it was a fantastic idea!
The very first thing we noticed?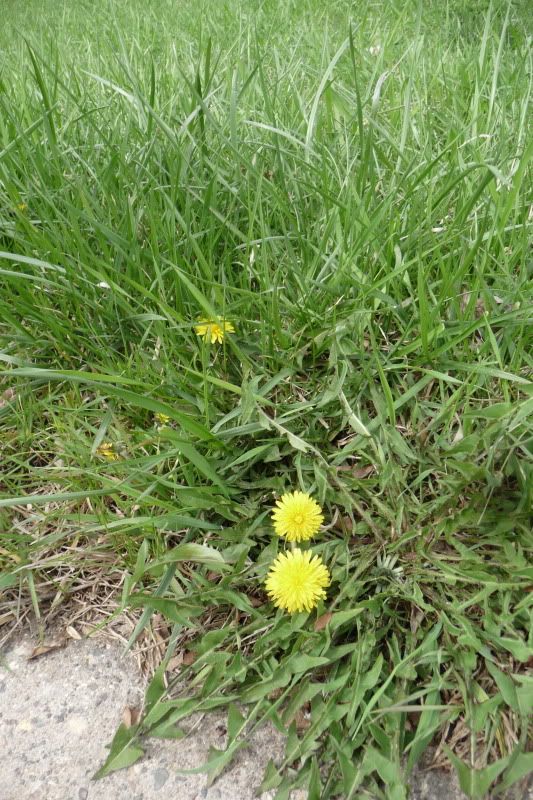 Dandelions! The first of the season. I know many people think they are a pest and spray to get rid of them. They are Kutey's favorite, though. She would happily spend hours picking them. It is one of my favorite images of summer, my little girl frolicking in the dandelions. You can imagine the glee when they were discovered. Kutey wanted to pick them on the spot, but we were literally a block from home, just starting our walk. I didn't want to carry them all the way back. So we picked them on our way home.
A little farther along our path, we saw these: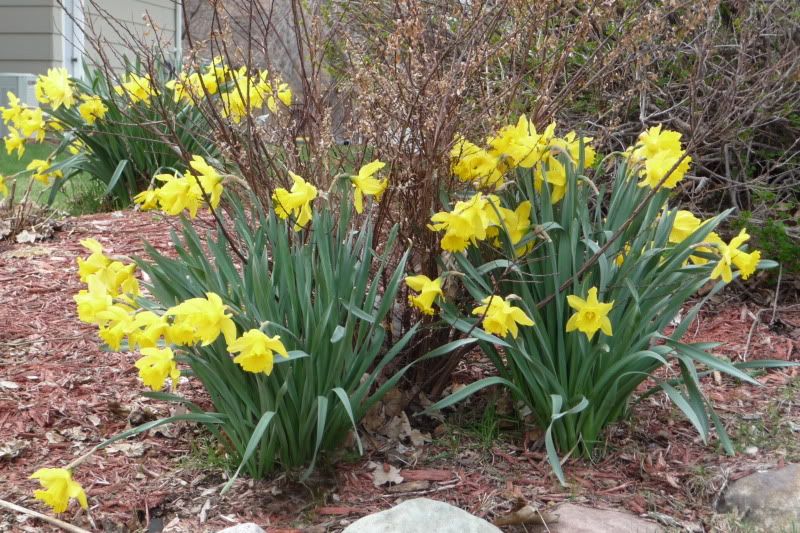 Daffodils! A sure sign of spring. There are oddly very few of these in our area. They really brighten up the landscape! I admit, I have not planted any in my yard to add to the color. Maybe I should!
Then there were the not so natural yellow objects that crossed our path:
Don't you love when some company comes through and leaves leaflets all over that no one wants? And then they just blow about the neighborhood? Yeah, it's not my favorite, either. This one was a bit too far out in the marshy, swampy area to retrieve.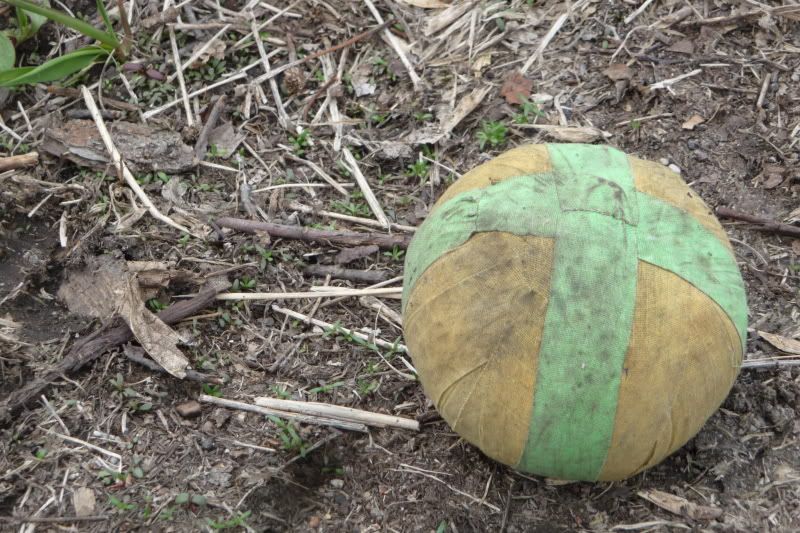 Not really sure what this is. It looks like a ball, but it had tape wrapped around it, and seemed to be covered in fabric. We left it where it was. But it IS yellow, so there you go.
This lovely bush rounded out our yellow hunt. Beautiful!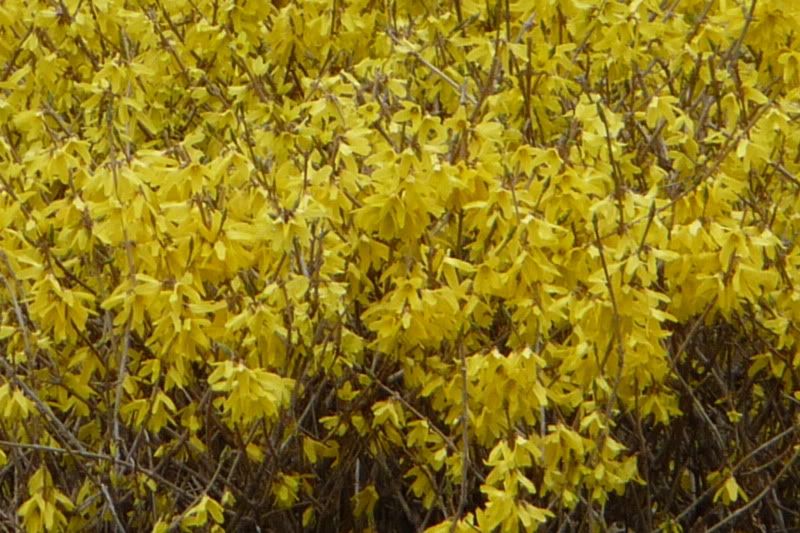 In addition to hunting yellow (which was mostly imposed by me), we had to get past numerous grumpy old trolls, some terrifying snow bugs, and even a Yeti! Yep. Our neighborhood is dangerous. These things are around every corner, or at every other driveway, as the case was today. Getting past them requires a great deal of skill and wit. They also have well developed communication. Each time we came across a new troll, he already knew our trick from the previous troll.
We also climbed Mount Everest, which seems to be a lot closer to my house than I thought, and much, MUCH easier to climb than I thought it would be!
I know these walks probably don't appeal to a lot of people. I just feel so lucky to be able to spend this time with my kids. We had so much fun!