As I was preparing for our study of birds, I was browsing my bookshelves for an entirely unrelated reason and came a cross a few books about drawing. "How to" books. One of them happened to be
Kids Can Draw: Birds of the World
. What luck, right?
One of Kiddo's cards told him to pick a bird from the book and draw it. I also had him color it in. He chose the bird (he actually chose the first bird in the book), and how to color it (he copied the coloring in the book). It took him no time at all. A great art project for the day!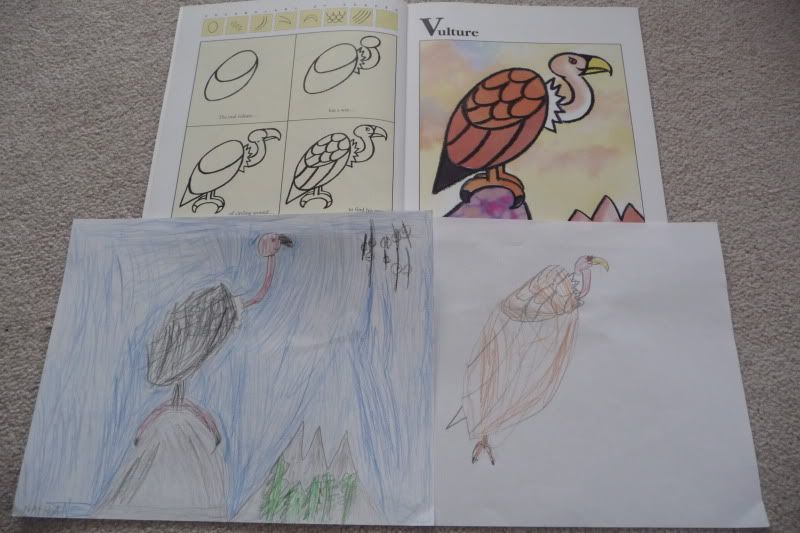 Obviously this book was too complicated for Kutey to draw. As luck would have it, however, I also found
I can Crayon
on the shelf. The cute bird on the front seemed easy enough for Kutey, maybe with a bit of help.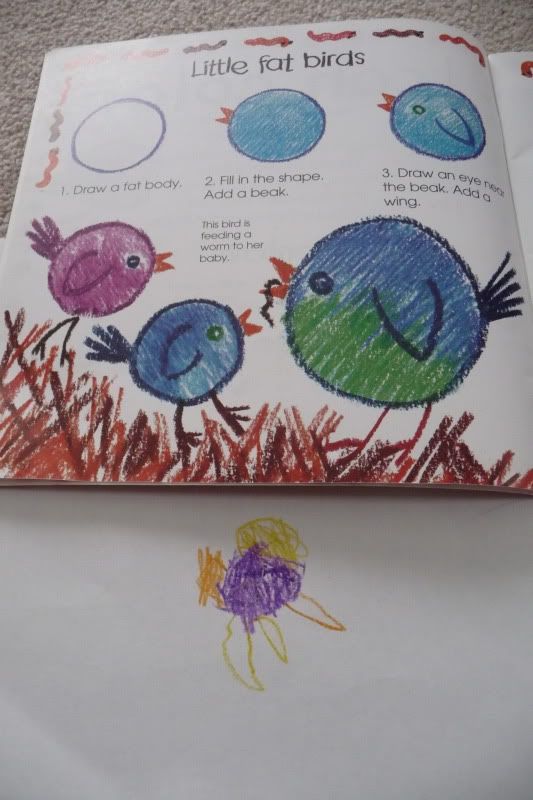 She was not pleased with the results. I wasn't there when she drew this, I ran to the store to buy juice for Kutey since she is sick (influenza, bleh!). But Daddy was there, and apparently didn't help her as much as he might have. Still, I think it is cute, and the effort is as important as the end result at this point, at least to me!
This proves to me, however, that I need a better system for knowing what books are on the shelves! Anyone have a good way of keeping track of books you own? I am all ears!