This was the best year we have had for the
Great Backyard Bird Count
! It is our third year of participation, and we had the highest number of birds we have had ever (it isn't hard to get more than, um, zero).
We counted from home all 4 days. Between 3 and 4 seems to be a good time to count at our house. we tried morning on Sunday but saw nothing, then around 3 we started seeing lots of birds. We didn't see a great variety of birds, but at least we saw something!
Here is the rundown:
Friday
: 4 mallards, 3 crows, 2 house sparrows (yes, our house sparrows stuck around this year! No hiding, woo-hoo!)
Saturday
: 1 crow, 3 house sparrows
Sunday
: 3 mallards in the morning. 3 crows, 8 house sparrows, 1 junco in the afternoon. This was the best day we had, ironically, since it also snowed over a foot! The afternoon birds were all seen when it looked like this outside: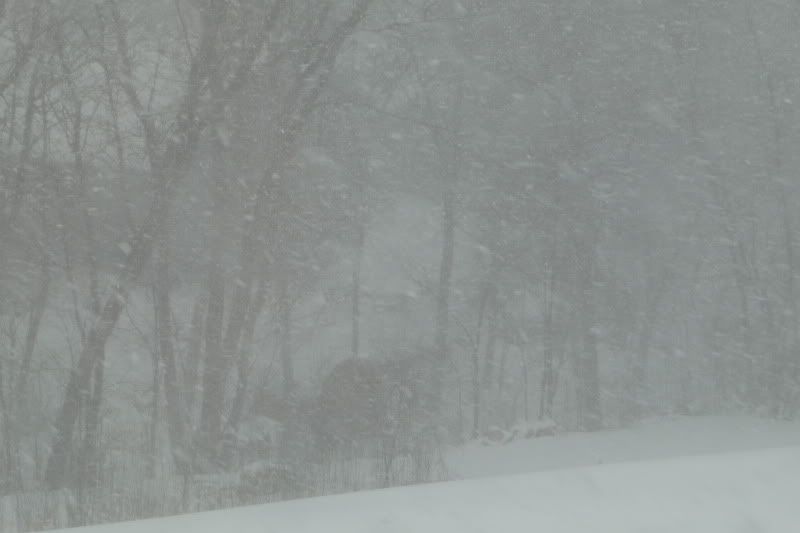 Not kidding! See the sparrow in this picture? It kept getting covered in snow!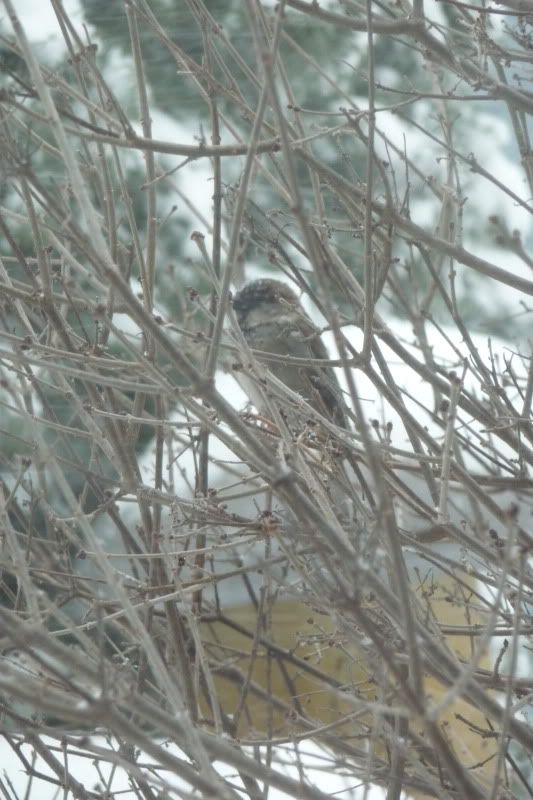 After that great day, on
Monday
we saw? Nothing. Well, Kiddo claims to have seen a huge flock of geese (at least 50, maybe 100!) but we can't verify that...and since he didn't count them, we won't report them anyway.
Still, 28 birds in 3 days, beats
the last
two years
! I have read a few wrap-up posts about the
Great Backyard Bird Count
this year, and I admit, I am jealous of the people who manage to see hundreds of birds in the four days. I have to remind myself that it is still winter here in MN, I don't live in Florida. We'll take what we can get.
Did you participate? What was your favorite sighting?
If you are interested in seeing this year's results,
here is a link
!
(I never did figure out where everyone got their buttons this year!)