It was bitterly cold again today. -10 F (-23 C). Windchill? -25 F (-31C). I don't like it when it is this cold. And I like to think that as a homeschooler, I don't HAVE to go out in this kind of weather. But sometimes, well, we go out anyway.
After waffling on whether or not it would be a good idea to go, we made our way to the zoo to meet our Tuesday friends. As we were pulling into the parking lot, T called to inform us that it was "French Day" at the zoo, and there were 500 people inside. Oh boy. The programming was scheduled to end at 12:30, however, and it was already 11:30, so we decided to tough it out.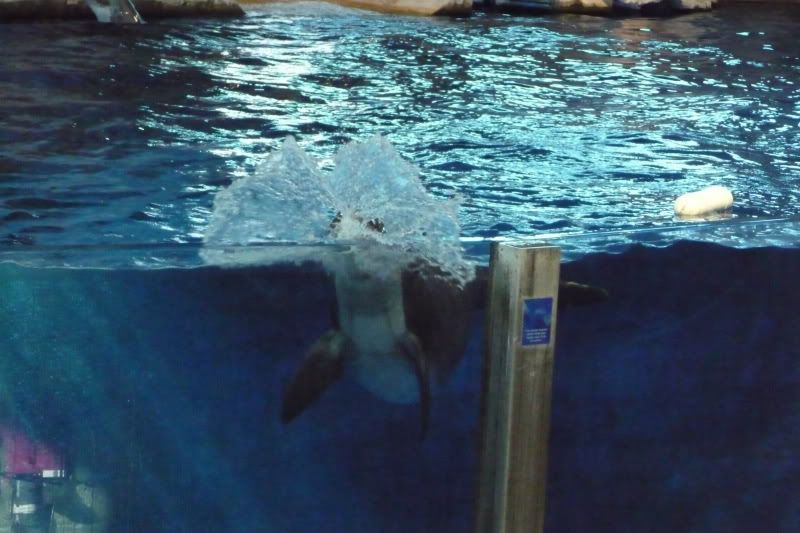 It was crowded. It was noisy. It was...I want to say "a zoo!" You get the idea. We met our friends in the dolphin area, where we normally meet. But I could hardly find them there! We thought it might be quieter in the stadium, so up we went. Um, no, not quieter. But we watched the now 6 month old baby play, which was fun. And just as the kids were about done, the trainers came out for a training session. They aren't doing shows right now, but they are training the dolphins. It was fun to see some of the new things they are working on!
Then we went to lunch. The cafe was much quieter than the rest of the zoo, given that most school groups eat elsewhere. We took our time and by the time we came out, most of the groups were gone. We hit the animals of the tropics trail at about nap time.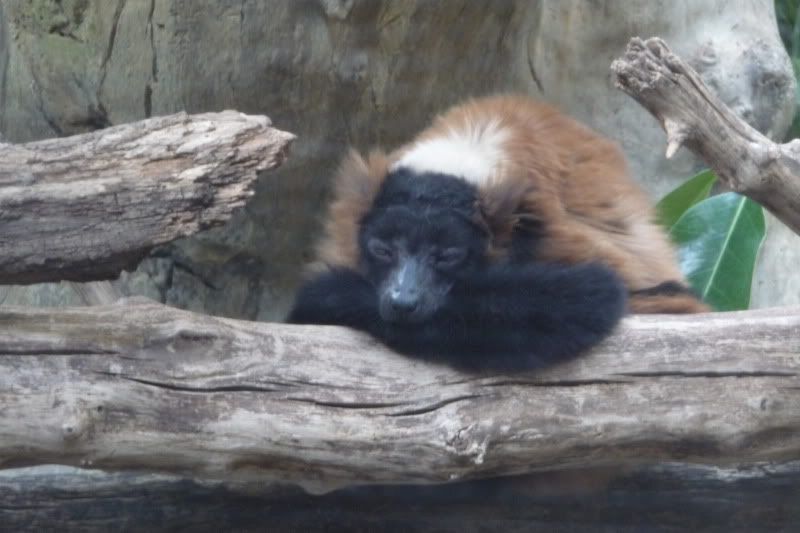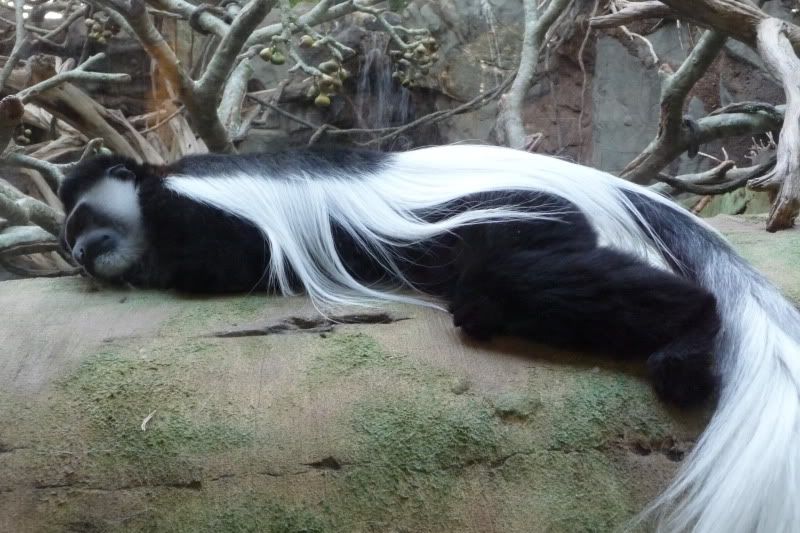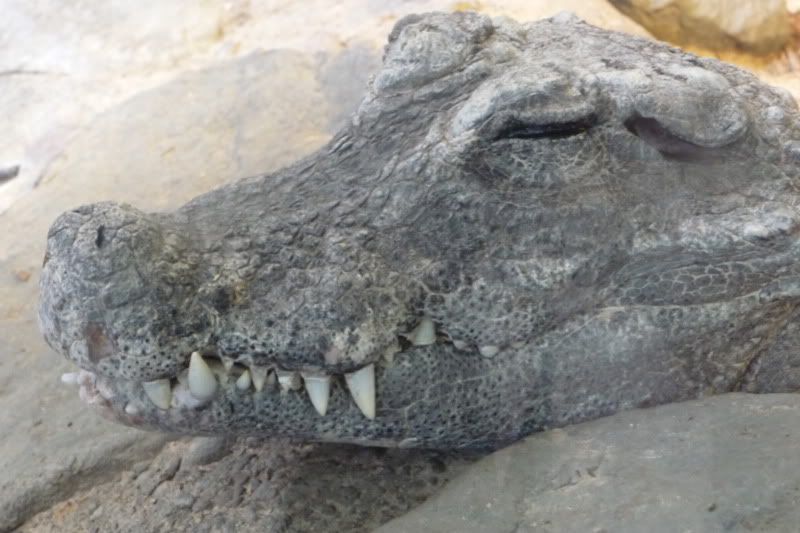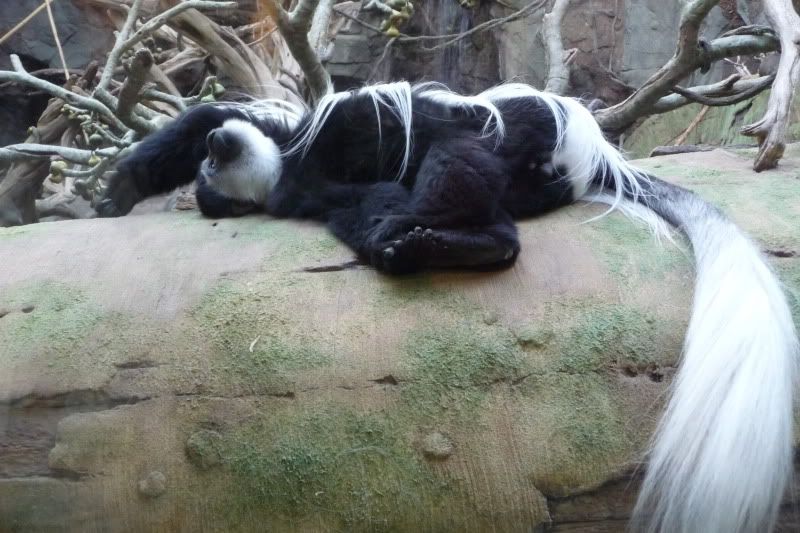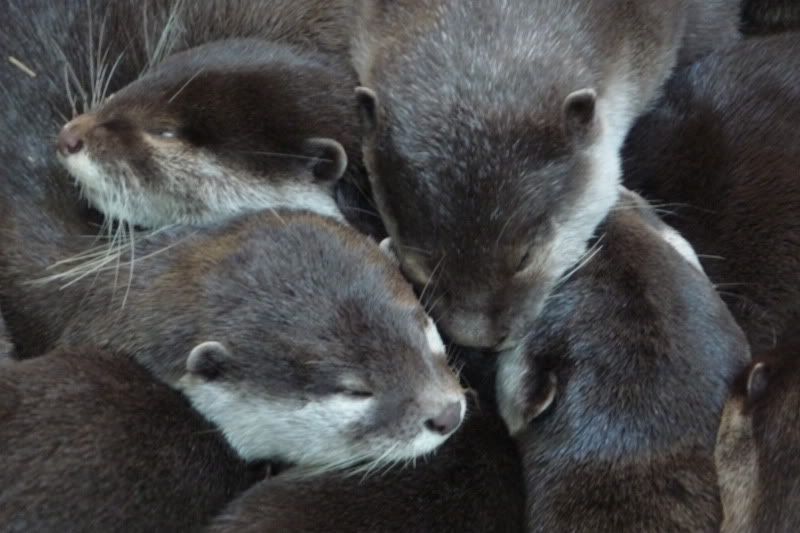 T brought world maps with, so the kids could mark where the animals in the tropics came from. Kiddo and M, who are the oldest 2, loved this. They ended up both going through 2 maps, because they started one way but changed their mind and wanted to go complete the map another way. They had a great time, and learned a bit in the process!
We hit the aquarium on the tropics trail moments before it was time to feed the sharks. Well, at least I was told it was the sharks being fed. All I saw were fish eating.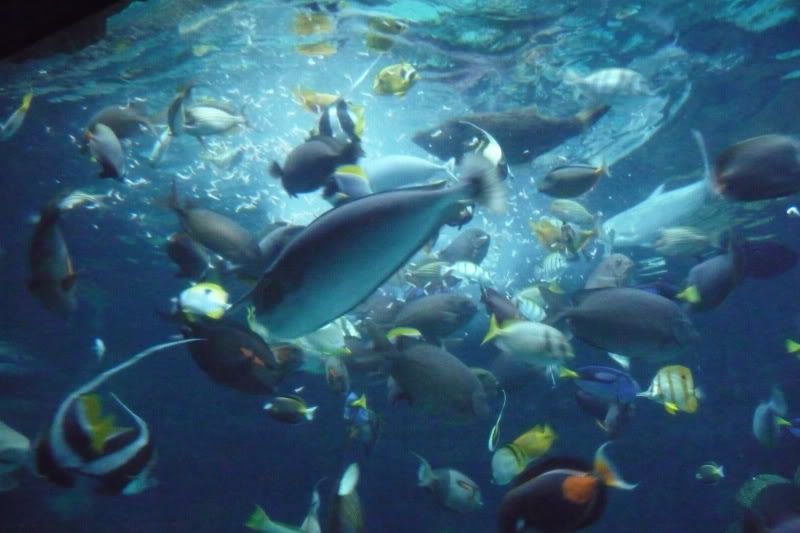 I call this one "Feeding Frenzy."
We left just before the zoo closed at 4. It was a long, cold, windy walk back to the van, but we made it. Both of the kids fell asleep in the van as we drove home. The cold really wears them out!
Did you have a fun classroom this week?