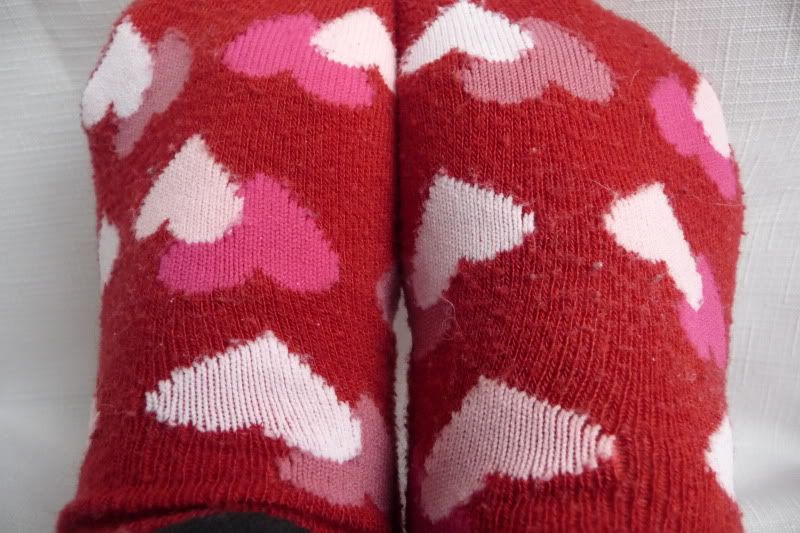 I put on my oh-so-fun Happy Valentine's Day special socks this morning.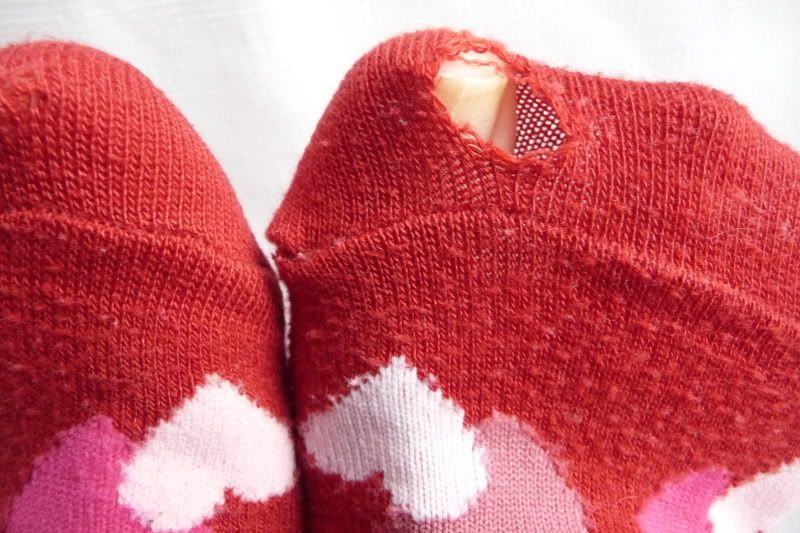 A short time later they had a hole in them. So sad. Kind of how the rest of the day felt!
I have 3 extra kids today, which is normal, but somehow today has thrown me off completely.

The weather is warm enough that I sent all 5 kids outside to play for a while...and they complained the entire time they were out there.

I had to deal with this when they came in. And all of it was wet. Really wet.

I made rice krispie bars, and they are gooooooooood.

Can I make them into a meal?
Instead of taking a nap today, C (who is the youngest of the children I take care of) cried. And cried. And cried.

It was just that kind of day.