We have been immersed in birds. We covered them in our
science curriculum
, participated in the Great Backyard Bird Count, and even drew some for art. With all that, this weeks book had to be a bird book. Next week likely will be, too.
I'm a Duck by Teri Sloat
is a book we have had for a long time. It was a gift when Kiddo was about a year old. It is a great picture book, the text has a wonderful flow, the pictures are wonderful. I have read this one hundreds of times and unlike so many books, I still enjoy it. The other great thing about it, though, is how nicely it follows the life cycle of a duck, from egg to duckling, to duck, to parent of ducklings.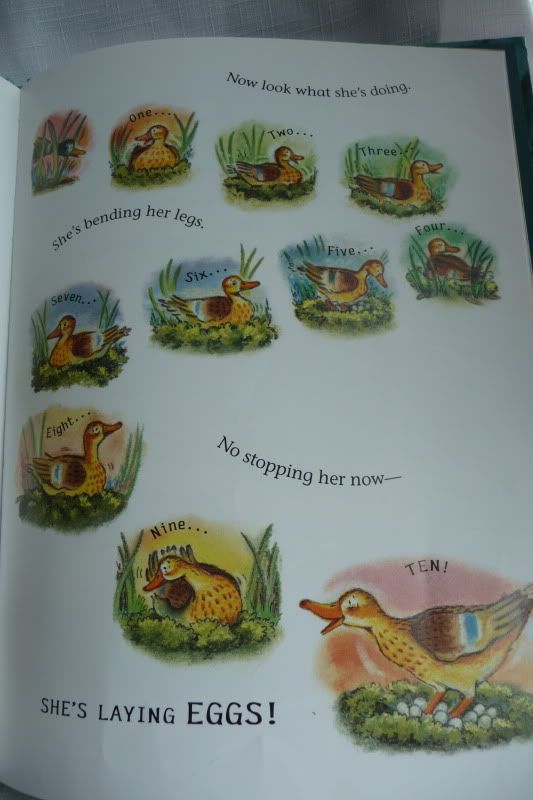 Fun!
Check out more books at
Book Sharing Monday
on
Canadian Home Learning
!
(sorry for the lateness of this post...Kutey has influenza and has basically sat on my lap for most of the last week. Blogging is tricky with one hand!)