It was a fairly uneventful week here. Sometimes, though, that is best!
We had a busy, but
extremely fun weekend
, culminating in watching the Super Bowl with family. So much fun!
On
Monday
we ventured out to downtown Minneapolis for the
Physics Force Physics Circus
. While I greatly dislike driving into downtown, the presentation was well worth the stress! The kids loved it. I'll definitely have it on the schedule when it is presented again!
Tuesday
was bitterly cold. After great debate, we headed out anyway. We
hit the zoo
again with our Tuesday group. Sometimes it is nice to go walk through the lush green and flowers of the tropics trail when it is really, REALLY cold.
We spent
Wednesday and Thursday
just doing some of our regular school work, getting plenty of time to read and play, trying to stay warm, and of course,
playing with LEGOS
. We also finally began some of our Groundhog's Day study. We will be finishing it up next week, doing some note booking.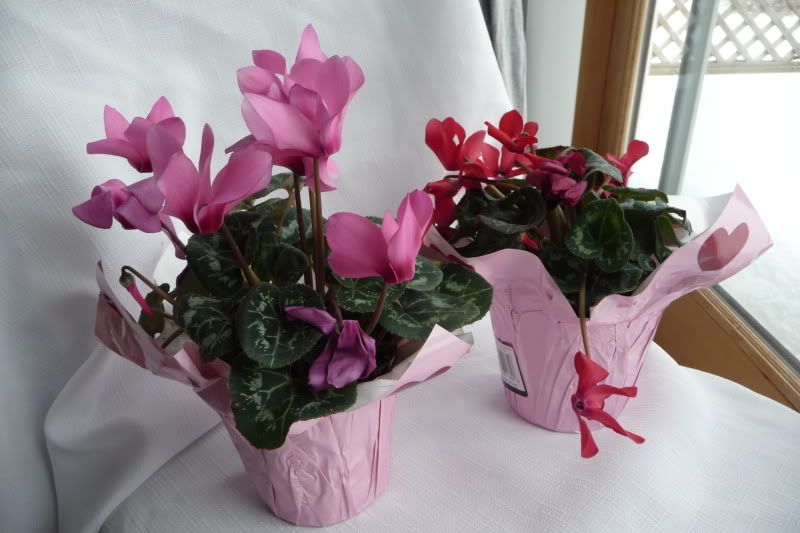 The temperatures on
Friday
rebounded enough that we went to the library to pick up a few books about Valentine's Day...pickings were slim, but we got a couple! We also
finished up a plant lab
.
In our curriculum this week:
Kiddo started Explode the Code 5 1/2. This is all review from book 5. It is one of the things he can do completely independently from me, which is great!

Kiddo also started the next Math book. It is going better than I anticipated! Math has sometimes been painful for us, mostly because I don't explain it in a way that Kiddo understands. We're working on it...
We read chapter 22 in Story of the World Vol. 1. I have been a bit lax with the extra activities the last couple of weeks. I might throw in a week where we simply review by doing all the extra activities I have planned, then skipped. It could be fun!

In science, we are finally wrapping up our study of plants. We finished Unit 28, but the leaves on our plant for Unit 27 refuse to cooperate. Next week will start our study of birds (Unit 23) in preparation for the Great Backyard Bird Count.

Kiddo continued to read, read, read! YAY! He is still working on Harry Potter, but loves it. He also started one of Mary Pope Osborne's books on the Odyssey. We are listening to all of them, but when Kiddo realized what we were listening to, he remembered he had one of the books on his book shelf. It was a clearance purchase from Half-Price Books, 50 cents. Love it when it works out that way!
Kutey did some work on numbers this week. We used floor numbers to practice putting them in order and to practice number recognition.

I made some pattern cards for Kutey wot work on as well. A post on that is forthcoming (with printables!)

We have Valentine's fun and games planned for the upcoming week--along with the regular school work, of course!
We are linking up to
Weird, Unsocialized Homeschoolers
. Click to see what others did this week!