On St. Patrick's Day, my kids love green. To eat. They have been looking forward to it and talking about it for weeks. So here is what we ate for lunch: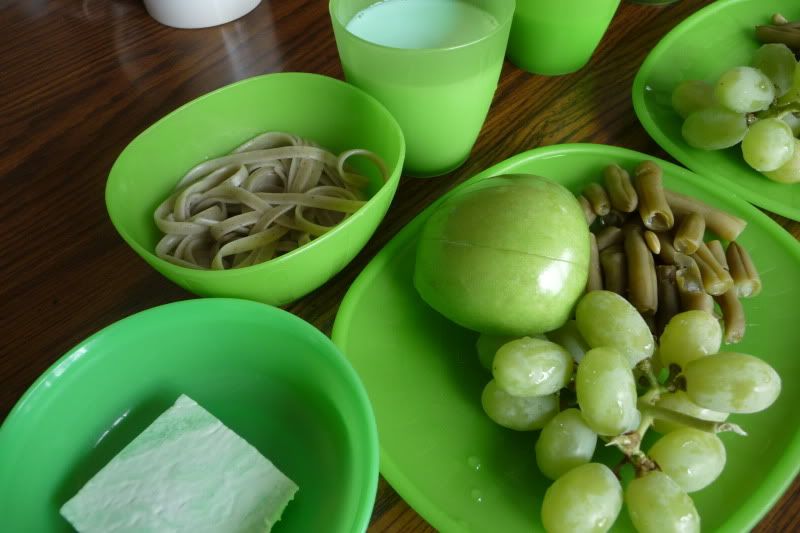 Green noodles (basil linguine), green beans, green apple, green grapes, green jello, and even green milk. Served on green dishes.
I wish I could say they devoured it, but no. Kiddo ate everything except the green apple. Apparently granny smith apples are sour. Kutey ate the grapes. And the jello. Loved the jello. Oddly, she loves the other things too, most days. The jello was just too exciting!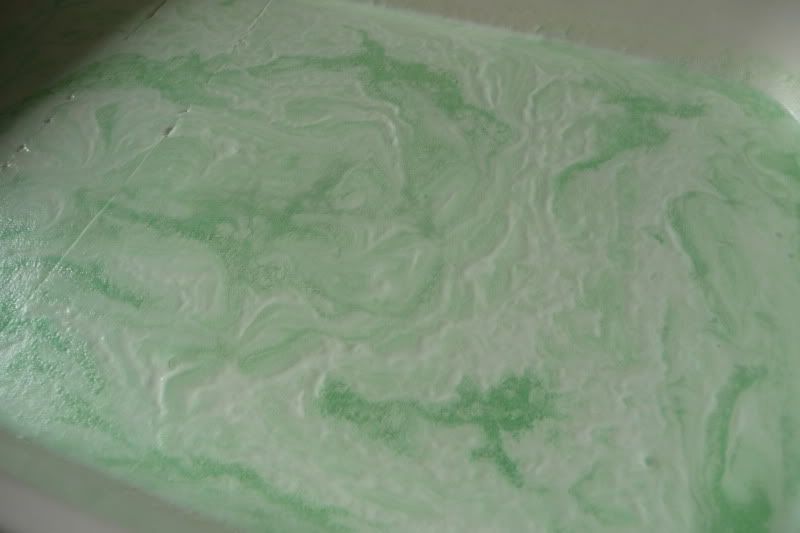 I will admit, the jello is good. It has a layer of cream on top that just makes it that much better. I found the recipe two years ago
here
. The kids expect it for St. Patrick's Day. It's a tradition, according to them!
Kutey and I made rice krispie bars sprinkled with green sprinkles, too.
Dinner is a different matter. Not so green. More Irish.
Irish Stew
and
Freckle (soda) bread
.
This is the meal we have made for the last three years on St. Patrick's Day. The bread is fabulous and easy, and the stew is pretty easy (though we always forget to cook the potatoes until we need them, then we have to sort of slow the process down). It all tastes great.
We finished the night off with mint and fudge brownie ice cream. Green ice cream has become a St. Patrick's Day tradition, too.
Do you eat anything special for St. Patrick's Day?