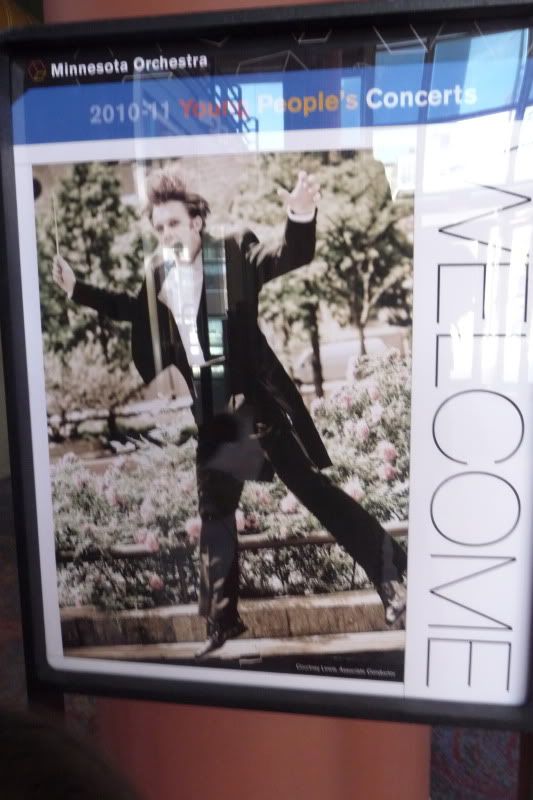 This morning we had the pleasure of attending another
Young People's Concert
at
Orchestra Hall
. These performances are geared toward students and school groups, last about an hour, and feature pieces of music on a theme. Some piece are well known, others not so well known. The orchestra's education department puts together an entire curriculum, telling a bit about the composer, some background on the composition, and lots of teaching ideas for every piece in the performance. They also provide recordings of the music so you can listen and talk about the pieces before you attend the concert. So fabulous.
This performance was entitled "
Water Music
", so all of the pieces centered on water themes. The pieces were:
"Allegro" from The Water Music Suite #2 George Frederich Handel arr. Harty
"Father of Waters" from Mississippi Suite Ferde Grofé
Aqua Steve Heitzeg
On the Beautiful Blue Danube waltzes excerpts Johann Strauss, Jr.
"Oceana" La Mer by Claude Debussy
As an added bonus,
Black Label Movement,
a local dance company, performed during the performance of La Mer. The adults in our group were rather impressed with the length of the piece they performed. To set the tone, when they entered the auditorium, they carried in several large balloons covered in fabrics made to look like underwater creatures. They were very cool.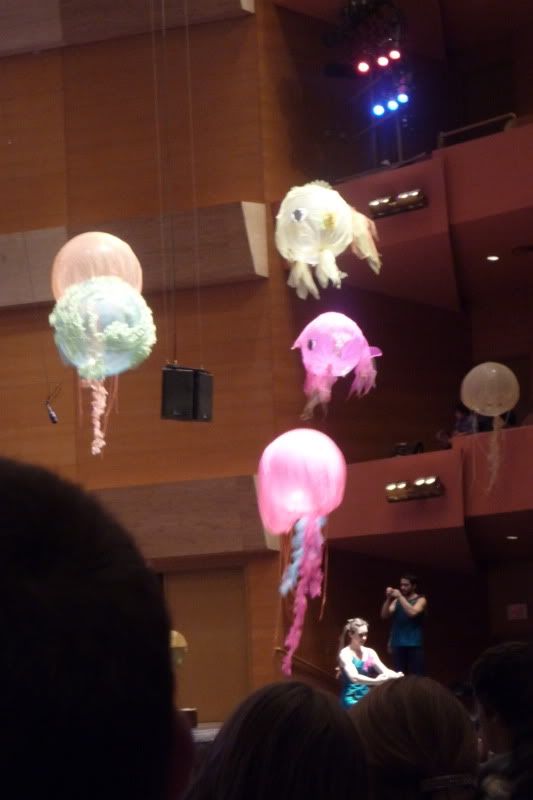 The conductor,
Courtney Lewis
, is superb. He is young and does a little bit of explaining about each piece. He also seems to genuinely enjoy what he is doing. That makes a difference in the kids enjoyment of the concert. From what I have read, he is a talented conductor. I am not an orchestra musician, however, so I cannot attest to that. He seems great!
The kids enjoyed the concert, but didn't love it as much as they did the one in December. Kiddo couldn't name a favorite thing. Kutey liked the dancers best. I enjoyed the whole concert. My only disappointment was that the information sent out before the concert encouraged us to create and bring a sea creature stick puppet, which we did. But they didn't include them in the performance in any way. We enjoyed making ours, so it wasn't a huge loss, but I think the kids would have enjoyed some sort of inclusion of their puppets in the show, as I was led to believe there would be.
That aside, however, it was a fantastic performance. We'll be attending another concert in May, and I am already looking forward to it.