Today (Thursday) we had a surprise outing! You know, the kind where you plan for a month, buy tickets, hide them in the cupboard, but don't tell the kids. Why not tell them? Because the look on their faces is priceless when they figure out where you are.
This was a trip for Kutey. Kiddo and Daddy and I went along, but it was ultimately for Kutey. We don't often go on field trips that follow Kutey's interests; Kiddo's love of history lends itself to field trips much more easily than princesses. But not today! Where did we go?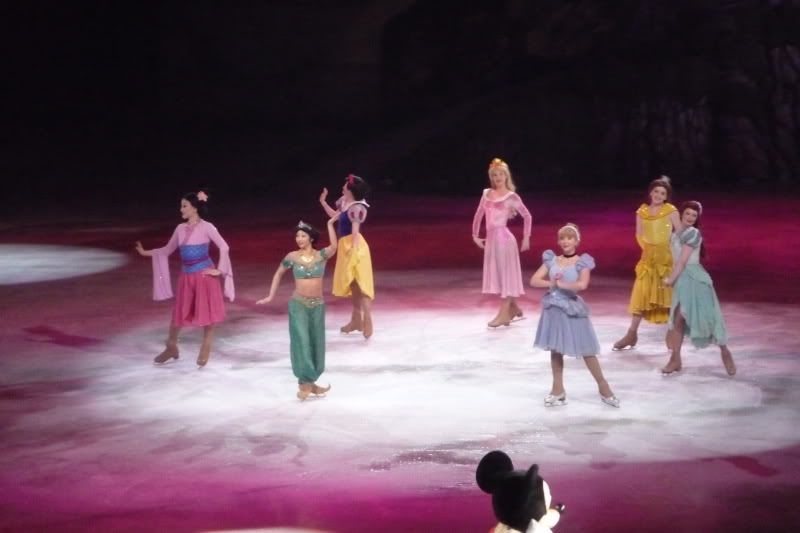 Disney on Ice, Princess Wishes!
I know, I know. But if you saw that little girl's eyes light up when we got inside the arena and I asked her if she knew where we were. Pure joy. "Princesses Dancing on Ice!" Worth it. So worth it. And after
our last few weeks
, it was nice to see some pure joy and a little sparkle in those beautiful eyes.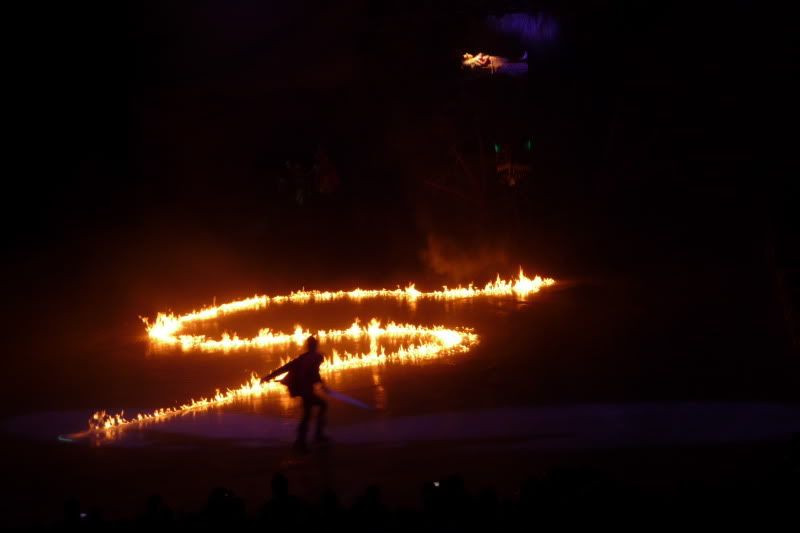 The show was fine, not as good as the one we saw in December 2009 (yes, this was the second time we saw "Princesses Dancing on Ice"), but still good. Kutey loved it, Kiddo? He tolerated it, but he was not thrilled by any part of it. Not even when they lit the ice on fire. Nope. He didn't hate it, but, well, he kept saying he would rather be doing school.
It may have been that he was simply tired. Both kids fell asleep in the car on the way home. I wasn't terribly surprised Kutey did, given that she has been taking naps everyday since she got sick. I was a little more surprised by Kiddo. Crowds and noise are not his thing, though, so I am sure that tired him out some too.
It was great family outing. I just love to watch Kutey absorb "Princesses Dancing on Ice." I love that she calls it "Princesses Dancing on Ice." I love that she so loves princesses. And I love that we could go on an outing that was completely her.