Weekly wrap-up. Probably should get one of those done.
I asked a couple of questions on my blog (
here
and
here
) this week that I am interested in hearing your response to, so please click and comment. Thanks!
Monday
. Monday is a blur. I had extra kids, which was taxing at every turn. Just exhausting. School was slow. We worked a bit on our
Greek Gods Family Tree
, did an Explode the Code lesson, but that was about all. The challenges presented by this situation are the topic for another post.
Tuesday
we stayed home from our Tuesday group again. Kutey is still easily tired, so I wanted to giver her a bit more recovery time. She took a long nap in the afternoon, which reinforced my choice. Kiddo started learning a bit of Spanish using Mango. I can't say if we like it or not yet. He wasn't chomping at the bit to do it again, so we'll see.
Wednesday
was all about Seuss. Dr. Seuss. We celebrated his birthday by reading books, eating a special
Seuss inspired lunch
, and doing a few
Seuss inspired activities
.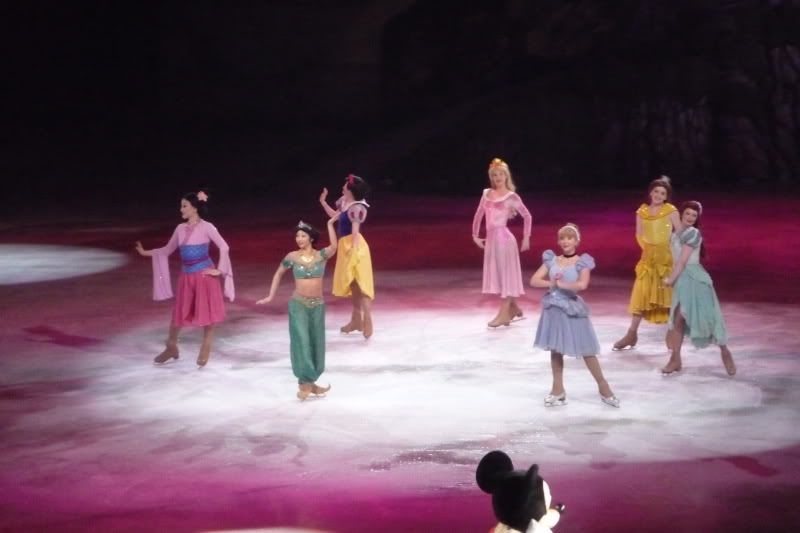 On
Thursday
we went on a
surprise outing to Disney on Ice: Princess Wishes
. That pretty much shot the rest of the day!
Friday
was a great day. It
started out fantastically
! We got through a ton of school work, finished up some
long out-standing science
, and worked ahead on some more science. Math was worked, Explode the Code. History and lots of science. Good day.
Curriculum
--
Kiddo is working through Explode the Code very nicely. I am hopeful that this will eventually help his spelling, but I haven't seen any of that yet...
Subtraction of multiple digit, multiple numbers went smoothly. There was a moment of "I don't like this, it's hard," but we pushed through, and by the end, "This is so easy."
We are up to Chapter 25 in Story of the World, Vol. 1, reading a bit about Alexander the Great. I have a few books from the library to read as well. We didn't get to them yet.
In R.E.A.L. Science Odyssey-Life 1, we finished up our plant study (yeah, a month after we should have). We also worked on some amphibian and reptile labs--Unit 21 and 22
Mystery Class is going well. Kiddo enjoys it and I think we are both looking forward to the longitudinal clues coming soon!
Kiddo started learning a bit of Spanish. He has wanted to learn for a while, I have been dragging my feet. But I found out our library system has Mango languages available free. It has Little Pim, supposedly for up to age 6, but I started Kiddo on it. We'll see. He only did it once, and wasn't all that excited, so it might not be what we stick with. Time will tell.
Kutey spent a lot of time drawing and having books read, but not much else. She did join us for science, but that was about it.
We are linking up to
Weird, Unsocialized Homeschoolers
. Click to see what others did this week!