We had a productive, positive week! If we didn't school year-round, I would likely be lamenting the fact that we seem to have hit our stride now, as we are approaching APRIL, but since we school year-round, it makes little difference.
Monday
was our own day. We did a lot of school work,
went for a walk
, and started listening to the music for the concert later in the week. We also participated in
CurrClick
's LEGO Club. I haven't posted about that yet, maybe once I sort out my feelings and thoughts on it. The weather was pleasant, there was only a little whining about school work, and we accomplished almost everything we needed to!
Tuesday
was our
homeschool group
. Have I mentioned I love this group? It is a great fit for us. This week in addition to the kids social time and wonderful conversation with the other moms, I got a cooking lesson. We made communal stir fry--everyone brings some thing to contribute to the meal. It makes it much easier to get going in the morning. I *think* I could now cook a whole chicken, and make *most* of a stir-fry entree. The sauce is a bit sketchy, still.
It snowed on
Wednesday
, making me very glad we had no where to be. Kiddo has been very much a self-starter lately, getting his chores done, breakfast eaten, and school started often before I get downstairs in the morning! It is immensely helpful in getting our day off to a positive start. We worked through math, reading, Explode the Code, listened to the music for the concert on Thursday and talked a bit about it, made fish puppets to take to the concert, and did Spanish on the computer. We finally got caught up on Mystery Class, too! After he finished much of his work, Kiddo went out and shoveled the driveway. It was heavy, wet snow, making the shoveling much more difficult. Still, he shoveled the whole thing himself! He even turned down the offer of help from the neighbor. I think he loves the sense of accomplishment.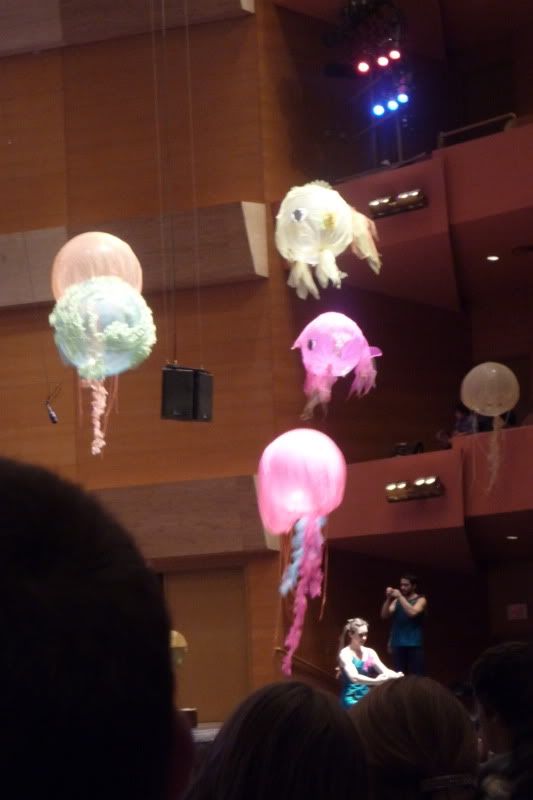 Thursday
was filled with our
trip to Orchestra hall
, followed by lunch at IKEA, then on to the
zoo for a science lab
. WHEW! That tired everyone out.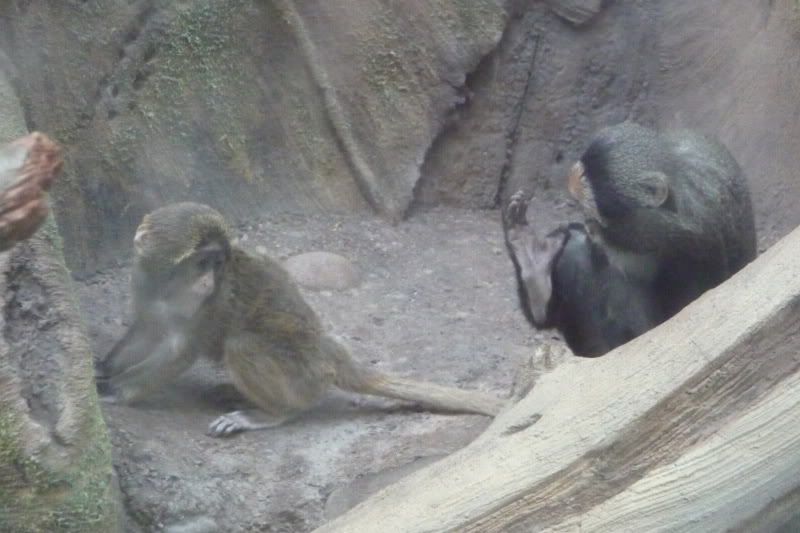 Friday
was just a normal day. The kids were motivated to work through all of their school work in order to start getting ready for a weekend trip to friends. The trip was canceled at the last minute, unfortunately, due to illness at our friends. We read about Rome--specifically the Roman gods and goddesses and Roman construction--in Story of the World. Kiddo and Kutey love learning about the
gods and goddesses
, so I was excited about this chapter. Of course, just when you think you know what direction things are going to go...turns out the construction was even MORE interesting than the gods. I should have known.
In curriculum:
Kiddo is flying through Explode the Code Book 6. He'll finish it up this week. Probably should have ordered the next book...We added in a bit of extra spelling practice using the words in the lessons, hopping up and down the stairs as we spelled.
Math is going fabulously. Kiddo spent less time on measuring length and weight than I scheduled, putting him ahead of schedule here, too.
We read Chapter 28: The Roman Empire in Story of the World, Vol. 1.
We started the unit on mammals in R.E.A.L. Science Odyssey-Life. We took a trip to the zoo for the lab. We still have 1 lab to do, hopefully this week. We also have a few extra books to read.
We finally got caught up with Mystery Class, only to fall behind again on Friday. Sigh. I know this is one of those things that will be easier after we have done it once. We are enjoying it, there is just a learning curve.
Kutey continued with Starfall, which she LOVES. She also did some work with patterns and weaving. We spent some time on number recognition, too, using our floor heart numbers from Valentine's Day.
We did an art project--fish puppets, which was quite fun.
We learned a bit about Handel and listened to music centered on the theme of water.
We are linking up to
Weird, Unsocialized Homeschoolers
. Click to see what others did this week!